"Les Nouvelles calédoniennes", the only daily newspaper in the archipelago, will disappear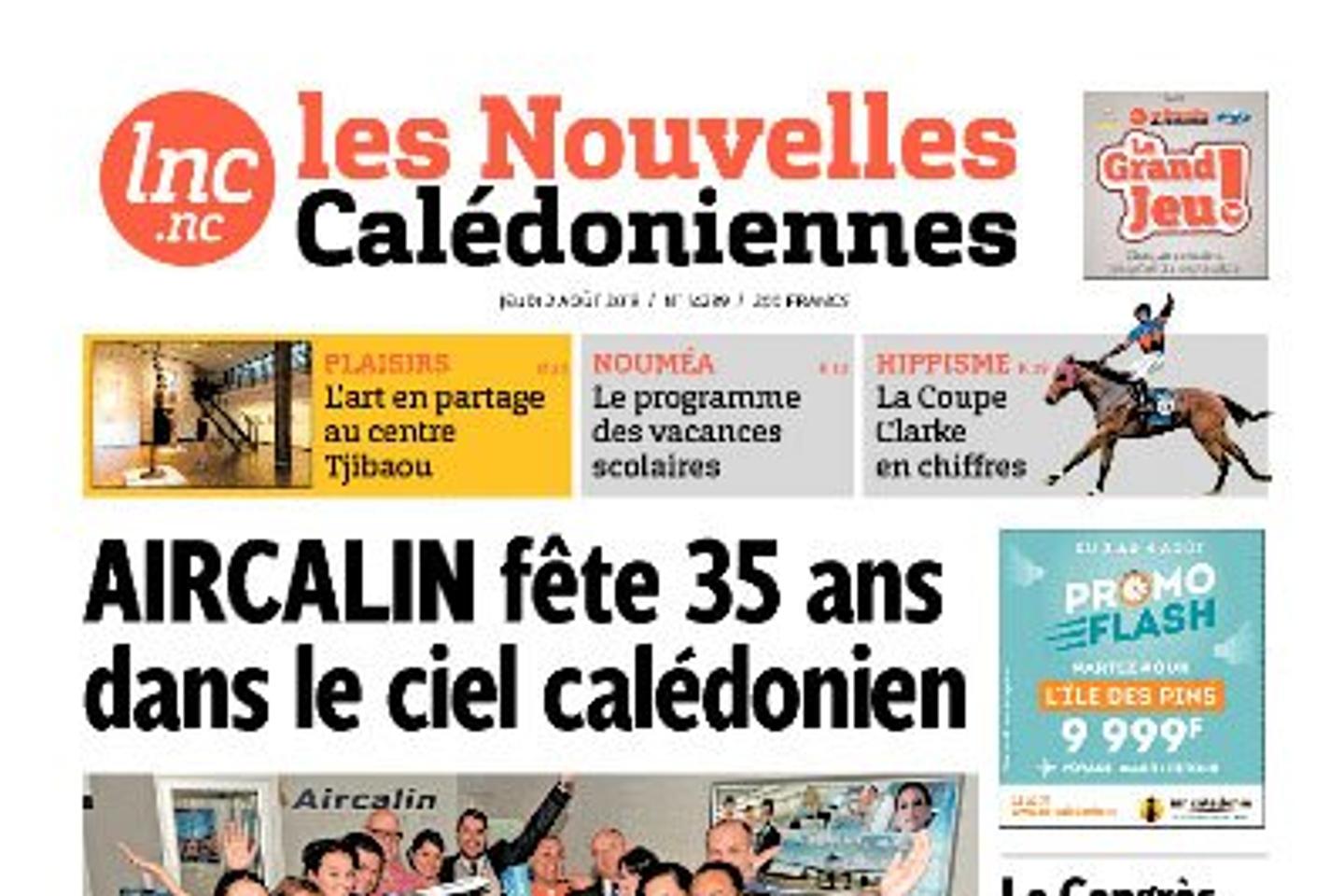 The decision fell on Friday March 17. Despite the prosecutor's requisitions, the Nouméa commercial court formalized the judicial liquidation of the Melchior group, to which the only daily newspaper in New Caledonia belongs, The Caledonian News.
The Melchior group, which employed nearly one hundred and twenty people, had bought the daily in 2013 from the Hersant group, without ever managing to find the right balance. Caledonian Newsfounded in 1971, appeared for the last time on Thursday, for lack of a buyer.
This new judicial episode is the latest in a long shipwreck for Caledonian Newswho had already seen its paper edition disappear at the beginning of January in favor of an entirely digital version. A metamorphosis which had led to the closure of the Pacific Rotary printer, belonging to the Melchior group, and the dismissal of seventeen people.
"A social disaster and an attack on pluralism"
"The deliberation confirmed the termination of the safeguard plan and the liquidation of the group. Salaries for the month of March will be paid, but apart from that, we are not sure of anything, we have no assurance for the future"told Agence France-Presse (AFP) Baptiste Gouret, journalist for the Caledonian News and staff representative for the safeguard and liquidation plan. The thirty employees present in court to hear the decision deplored the absence of management at this hearing.
Thursday, the prosecutor Yves Dupas had asked that a recovery plan be favored with a continuation of activity. "It's the only daily newspaper on the island. This is important at a very sensitive time in history and when discussions on the institutional future are open. There is a strategic stake in preserving this tool of freedom of expression, and I wanted to have a wiser approach. The shareholders had obtained a safeguard plan only a few months ago"explained Yves Dupas to AFP.
The National Union of Journalists (SNJ) deplored this closure, seeing "a social disaster and an attack on pluralism"and appealed to Culture Minister Rima Abdul-Malak on Friday in a statement.