life is definitely not a fairy tale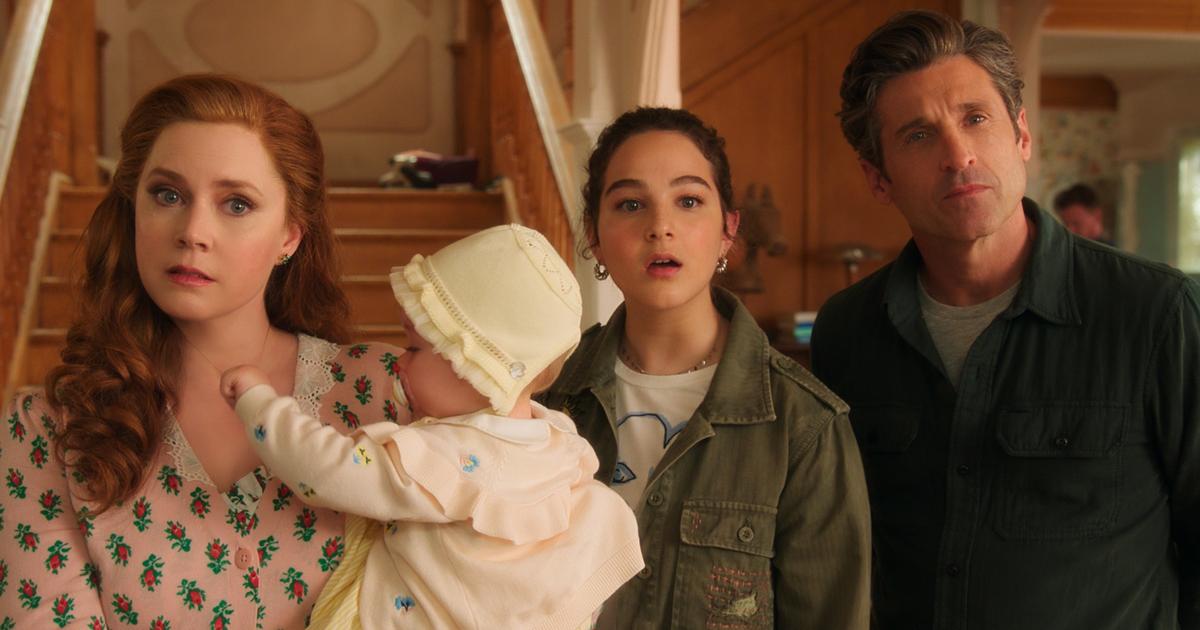 The highly anticipated sequel to the 2007 film, still starring Amy Adams and Patrick Dempsey, is available today on Disney+.
Life is definitely not a fairy tale. To be happy until the end of time? Don't even think about it! In the real world, something always happens after a wedding… This is what Giselle discovers (Amy Adams), ex-cartoon princess. She and her husband Robert (Patrick Dempsey), New York lawyer, tired of city life, choose to settle with their small family – Morgan (Gabriella Baldacchino), her daughter-in-law, and their adorable baby – in a residential suburb: Monroeville. A choice that is not to the taste of the teenager and even ends up leaving adults doubtful. Wishing to breathe magic into their new existence, Giselle tangles her chopsticks, and finds herself caught in a strange fate: she has indeed transformed her neighborhood into a fairy tale but here she is stuck in the role of the wicked stepmother, confronted to a no less wicked neighbor…
An authentic musical
At first glance, we find what we loved so much in Once upon a time, a film combining animation and live action: a humor skillfully playing on the shift of fairy tale characters catapulted into real life. How can we forget the mythical scene where Giselle, calling her animal friends to the rescue to clean up, found her kitchen invaded by unsavory city pigeons and rats! Giselle says goodbye to them in this new opus. "But please don't sing!"implores her daughter-in-law. We also have fun with multiple references, The beauty and the Beast (ah the fork ballets!) to Rapunzel Passing by Cinderella. And we let ourselves be charmed by the assumed bias of an authentic live-action musical comedy with a riot of sets and costumes with delightful kitsch.
But, too bad, the scenario skates and stretches in length without well-defined stakes. Even if the actors seem to have a field day, in a more cynical role for Amy Adams and more delirious for Patrick Dempsey, this less romantic and less funny sequel works above all on the nostalgia of the original work.