Ligue 1: Verratti injured, Galtier "worried"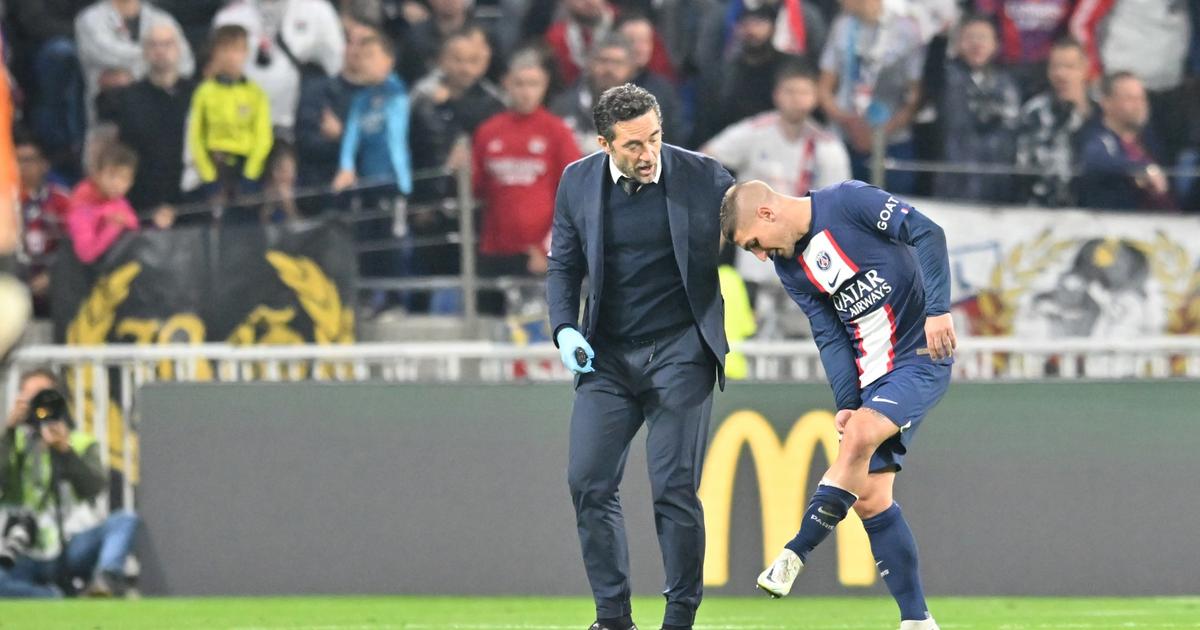 The PSG coach was worried after the injury of his Italian player.
Paris Saint-Germain midfielder Marco Verratti suffered a calf injury and his coach, Christophe Galtier, said to himself "worried" Sunday night, after the victory in Lyon (1-0). "He is hit in the calf, it's a pretty strong blow. I can be worried, because when Marco can't play anymore, he's affected", said Galtier in a post-match press conference. "Examinations will be done, he will go back to Paris", he said, before joining the Italy team. On an action near the Paris area, Verratti received a blow behind the leg from Moussa Dembélé. He stayed on the ground for a moment, then held his knee. He finally left limping and grimacing, replaced by Mukiele (63rd).