Lillard slams 60 points to lead Portland to win over Utah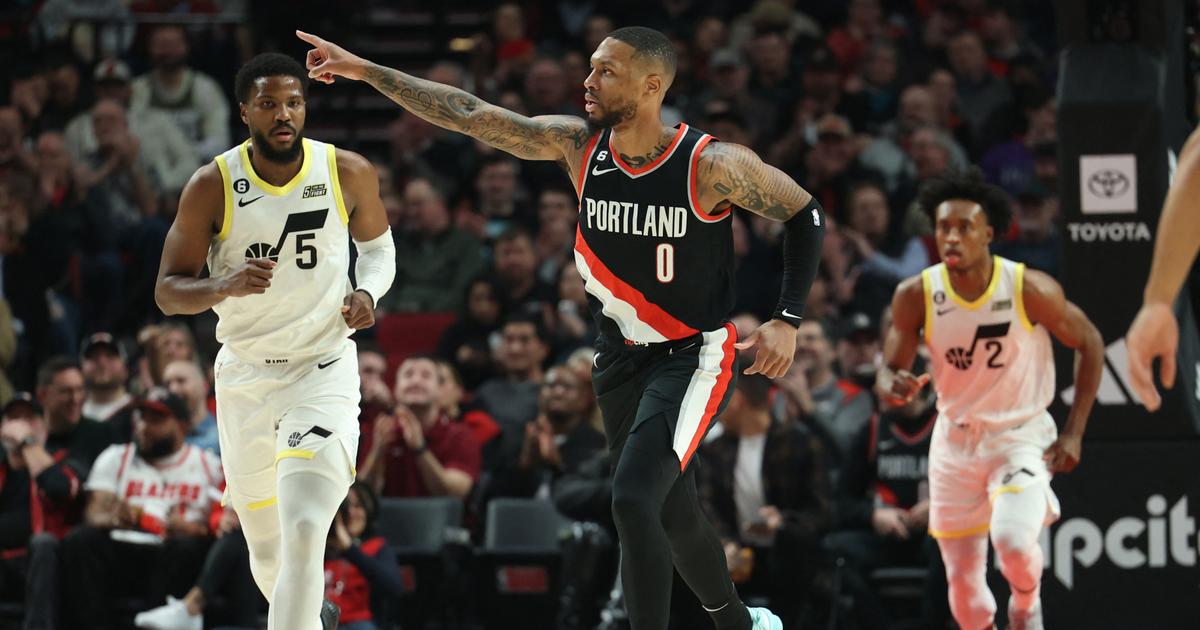 The leader carried his team to victory and achieved, once again, a huge performance.
Only five superstars have four or more matches at a minimum of 60 points: Wilt Chamberlain (32), Kobe Bryant (6), James Harden (4), Michael Jordan (4) and therefore Damian Lillard (4). The latter once again splashed his talent last night with his Portland team against Utah (134-124 victory). The point guard scored no less than 60 points, converted 9 of his 10 free throws as well as eight assists, seven rebounds and three steals. An exceptional performance that allowed his team to win against Jazz.
In the West and in a narrow meeting, the Warriors won a capital success against the Grizzlies in the money-time (122-120). Carried by a very good Stephen Curry (34 points), Golden State often ran after the score in this part. Milwaukee also won against a diminished Denver team (107-99) with a fiery Giannis Antetokounmpo (33 points, 14 rebounds). In other games, the returning Anthony Davis was brilliant in the Lakers' victory over the Spurs (113-104) by scoring 21 points for 12 rebounds. Still in the West, Rudy Gobert Rudy Gobert's 17 points and 12 rebounds led Minnesota to victory over the Pellicans.
All results:
LA Lakers – San Antonio 113 – 104
Philadelphia – Brooklyn 137 – 133
Golden State – Memphis 122 – 120
Portland – Utah 134 – 124
Sacramento-Toronto 95-113
Houston-Washington 103-108
Milwaukee-Denver 107-99
New Orleans – Minnesota 102 – 111
Oklahoma City-Atlanta 132-137
Orlando – Indiana 126 – 120