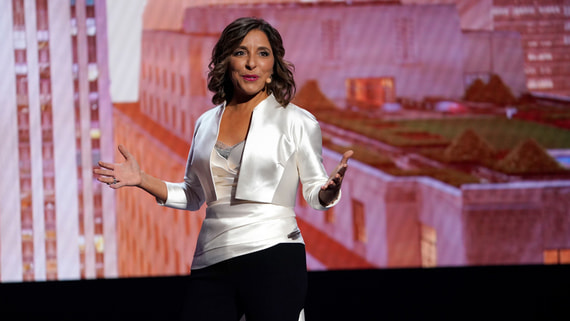 Linda Iaccarino has become the new CEO of Twitter. This was announced by the owner of the platform Elon Musk.
"I'm delighted to welcome Linda Iaccarino as the new CEO of Twitter!" he wrote on the social network.
Now Iaccarino will take care of business operations, while Musk will focus on product design and new technologies, the businessman said. He added that he intends to transform the platform into "an application that has everything."
Musk has been talking about plans to turn Twitter into such an application since acquiring the social network in October 2022. In particular, in early May, he announced the launch of calls and video chats on the platform.
On the eve of May 11, Musk announced that he would step down as CEO of the social network. Back in November of last year, he said that personnel changes were needed to reduce the time he devotes to managing the company. Musk specified that his successor will start work "in about six weeks." The Wall Street Journal first reported that Iaccarino could become the new CEO of Twitter.
Earlier today, Iaccarino stepped down as director of sales at NBC Universal, a media corporation she has held since 2020. She has been with the company since 2011. Before that, Iaccarino was an employee of the American television channel TBS. Over the years, she has served as Executive Vice President and Executive Director of Advertising and Marketing.
In 2018, then-U.S. President Donald Trump appointed her to the President's Council on Sports, Fitness and Nutrition. In addition, Iaccarino is on the board of directors of the American non-profit organization Ad Council. In 2021-2022 She served as chairman of this organization.