LIVE – Strikes against the pension reform of March 7: follow the mobilization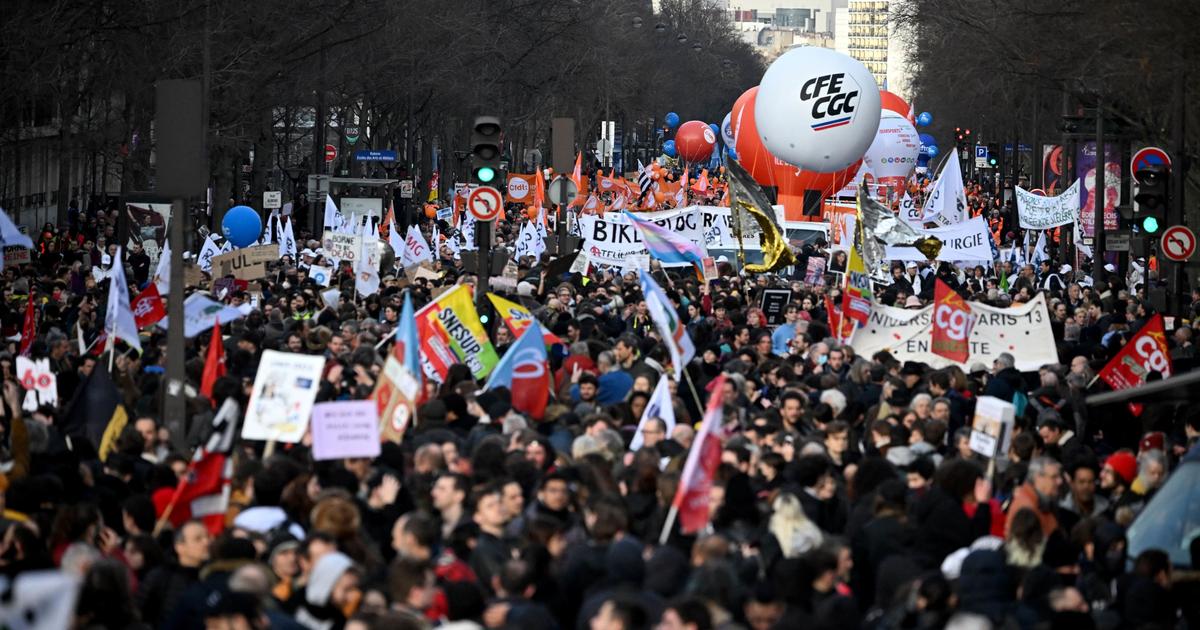 In addition to the railway, many other sectors will be affected by the strike movement on Tuesday.
On the roadssome unions have called on carriers tostopin order to disrupt logistics circuits. In L'airone in five flights will be canceled at Paris Charles-de-Gaulle, and 30% of flights will be canceled at the airports of Nice, Beauvais, Orly, Bordeaux, Lille, Lyon, Nantes, Marseille, Montpellier and Toulouse.
Actions, in particular reductions in electricity production, are planned in the electricity sector.energy. On the side of oilthe CGT has been calling for a renewable strike in the refineries since Monday evening.
In L'educationthe intersyndicale called for strikes to make it possible to "completely close schools, colleges, high schools and services" this Tuesday. The Snuipp-FSU, the leading primary union, predicts that more than 60% of primary school teachers will be on strike.
The CGT of garbage men launched a call for a renewable strike from this Tuesday. The strike also risks disrupting other sectors, where calls have been made by trade unions. The CGT Transports, for example, called on the platform deliverers like Uber Eats or Deliveroo to stop work this Tuesday.
Read alsoMarch 7 strike against pension reform: what to expect?