Liverpool back to the wall, facing his executioner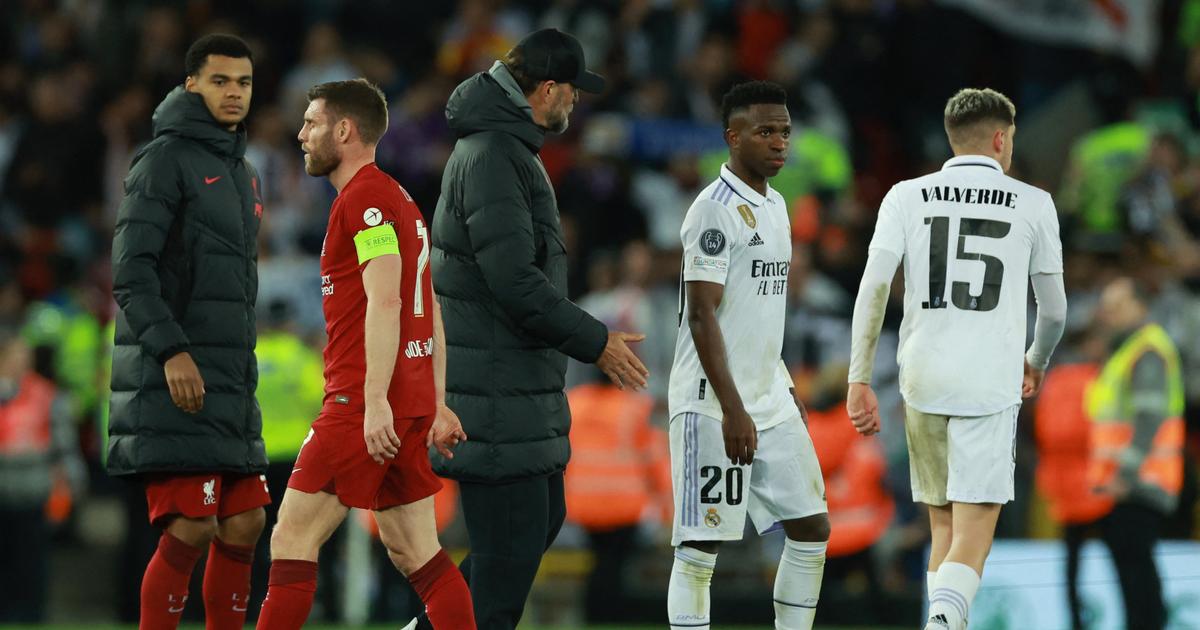 Rolled in the first leg against Real Madrid (5-2), the Reds will have to create an XXL feat on Wednesday evening in the Spanish capital, against their European pet peeve.
No time to go through four paths. Liverpool set to challenge their usual tormentor in the finals of Champions League and will have to create a gigantic feat, of which only the most prestigious of European cups can offer us, to qualify. But that will require at least three goals at the Santiago Bernabeu in Madrid. Because yes the English could not do better than an ugly 5-2 at home in the first leg, when they were still leading 2-0 after a quarter of an hour of play.
The task looks very tough therefore, especially when we know the difficulties of the band to Jürgen Klopp this season which is only 6e Premier League, 24 points behind leaders Arsenal.
Real to write a 5th chapter?
If the sky of the Reds darkened gradually after the reduction of the score of Vinicius Jr three weeks ago, that of the Madrilenians cleared up from the final whistle at the end of a new " manita (5 goals). A performance that allows the Spaniards to approach the return match with much more peace of mind. Especially since the story in C1 speaks for them.
Real Madrid could indeed eliminate Liverpool for the 5e times in 6 matches, in the final phase of the Champions League in its history. The last obviously dates from May 28 during the final at the Stade de France (1 – 0). Liverpool only achieved such a performance once and only once after the group stages, it was in 2009. But since 2014, in 7 confrontations, the Merengues have not lost and have won 6 times.
Read also"Remontad'or", "In the sky", "the night of the wizards": the feat of Real Madrid hailed throughout Europe
Liverpool have done it before
The supporters of the residents of Anfield will keep hope until the end, we know that. And it must be said that they can. Because yes the vice-champion of England will not discover Wednesday evening, the duty to go up three goals minimum. Twice in recent C1 history, Liverpool have given us an unlikely comeback. The most recent, in 2019 during the semi-final against FC Barcelona. After being corrected in Barcelona 3 – 0, Liverpool slammed 4 in the second leg at home for an unexpected qualification, before winning the final (1 – 0) against Tottenham.
The other example and what an example is the final in 2005 where Steven Gerrard's teammates at the time were trailing 0-3 at the break against AC Milan, before reversing the situation and winning the shoot to the net. Where they will have to do it in one game, the Reds have already done it in one half.