Lola Marois and Jean-Marie Bigard very accomplices in "Do not touch my post"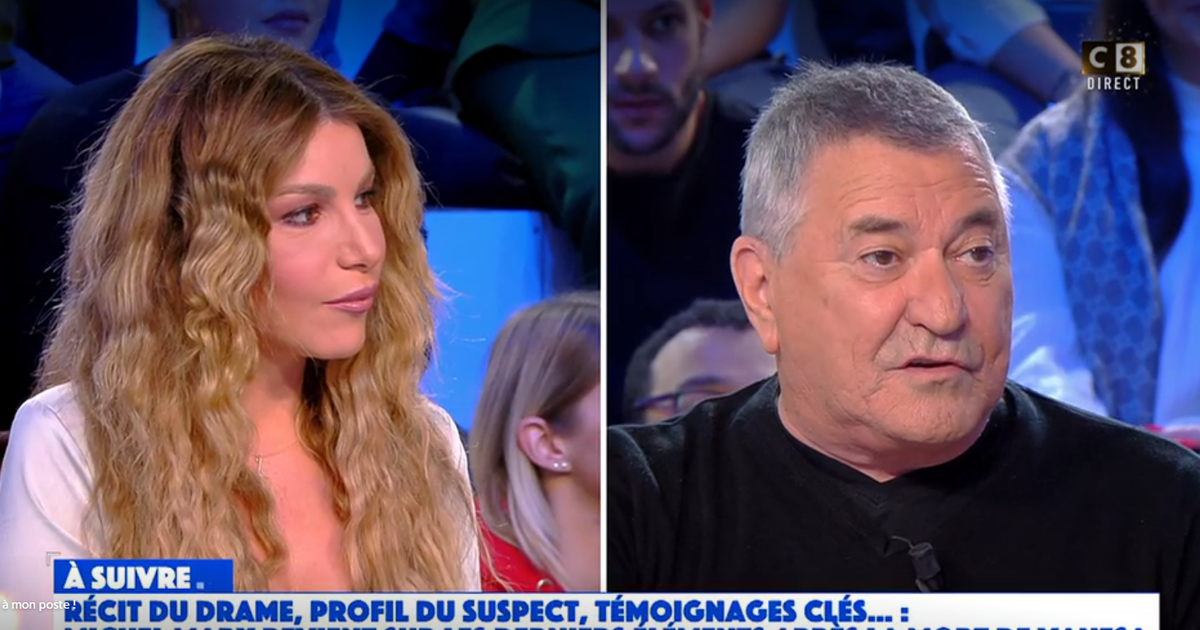 VIDEO – The comedian and his actress wife More beautiful life were like at home this Monday in "TPMP".
This Monday, November 21,Do not touch My TV"returned to the end of the series More beautiful life happened at the end of last week. The last two unreleased episodes were broadcast, followed by a special bonus on France 3. In order to comment on the end of the program after 18 seasons, Cyril Hanouna received Fabienne Carat, Avy Marciano and a certain Lola Marois that Jean Marie Bigard know well.
Read alsoFabienne Carat, Laëtitia Millot, Sara Mortensen… These actresses discovered in Plus belle la vie
"Did you see that your husband was there?" asks the C8 host to his guest, to laughter and applause from the audience. Trying to emphasize the friendly atmosphere of the set, he is interrupted by Lola Marois who speaks directly to the man she married in 2011: "Throw away your chewing gum, you're on TV! I'm not kidding, throw away your chewing gum, you're on TV". Cyril Hanouna tries to continue his interview, but in vain. The rest of the team is concentrated elsewhere.
Like at home
Jean-Marie Bigard, does not flinch and even asks if he should "put your chewing gum under the desk" like a schoolboy caught in the act. Lola Marois continues her lesson in good manners: "Cyril, you have to tell him that kind of thing. He's eating chewing gum, what's the next step? Is he drinking a beer?. The comedian and new to the band of columnists will say with a softness in his voice far from his usual loud tirades : "You know very well that I stopped honey". A reference to his assumed past as an alcoholic.
A discreet but audible "we're here huh" launched by Raymond Aabou will provoke the hilarity of the other columnists and will put back on track the interview started a few minutes earlier with the other actors of More beautiful life. We can not take away from Lola Marois to have succeeded in the feat of gently shutting down Jean-Marie Bigard and Cyril Hanouna, usually much more talkative.