Lorient outclasses Auxerre without shaking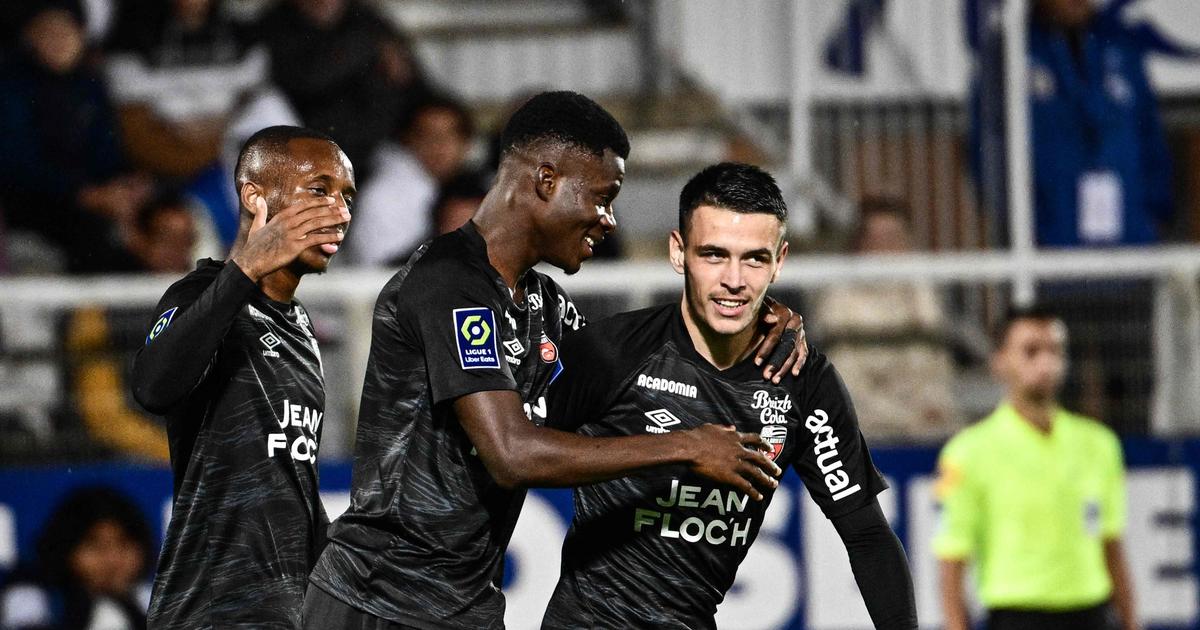 FC Lorient largely dominated AJ Auxerre (3-1) on Friday evening, at the Abbé Deschamps, at the start of the 8th day of Ligue 1. Striker Moffi scored again.
Lorient made short work of Auxerre (3-1) on Friday evening, during the 8th day of Ligue 1. It only took half-time for the men of Régis Le Bris to have a team Burgundian powerless against the offensive game of the Hakes. Forward Terem Moffi scored his sixth goal of the season.
Read alsoRelive the film of the match
The first period was marked by an intense rhythm between the two teams who did not hesitate to respond effectively. If AJA was far from ridiculous, shooting on goal eight times in the first act, it was Lorient who proved to be the most dangerous. Served by Le Fée, Ponceau centered low, at the entrance to the surface for Ouattara who opened the scoring perfectly with a cross shot (15th). On a long cross from Le Goff, Talbi headed the ball to Moffi in front of the AJA goal. The Merlus striker concluded with a strong header ahead of Benoît Costil (36th). Established lower in the middle of Régis Le Bris, Le Fée only took the ball which was trailing in the area after the goalkeeper's parade on Ouattara's shot (42nd). First reported offside, Lorient's third goal was validated by the VAR (43rd).
In the second half, the two teams quickly put on a show with an eventful first few minutes. On a free kick centered by Le Fée, Ouattara trailed around to take the ball back at the far post but he was quickly indicated in an offside position by Mr Ruddy Buquet (48th). In the seconds that followed, Gauthier Hein pushed the ball into the back of the goal after a poorly cleared save by Mvogo on the strike from Autret (50'). The last half hour was marked by a few clear opportunities (Moffi 56th and Diarra 70th) but the Hakes above all managed and mastered the rest of the match, without being surprised.
In the standings, Lorient takes three points and temporarily climbs to the bottom step of the Ligue 1 podium, while its direct competitors (Paris, Marseille, Lens) have not yet played this weekend. While Auxerre remains 14th and could well settle in the red zone according to the results of the 8th day.