Los Angeles court drops charges against Harvey Weinstein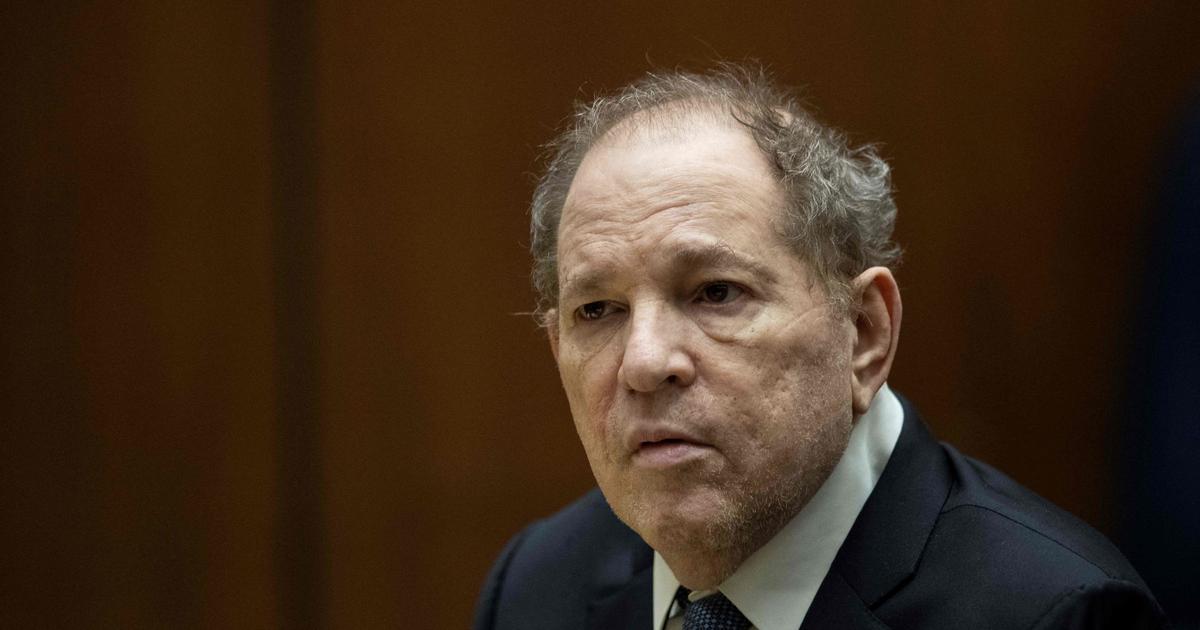 After the producer was sentenced to 16 years in prison for a rape and two sexual assaults, jurors failed to reach the unanimity needed to reach a verdict on the charges of two other women.
A Los Angeles judge on Tuesday dropped the remaining charges against the ousted ex-Hollywood producer Harvey Weinsteinafter being sentenced to 16 years in prison in February.
The former "king" of cinema, producer of award-winning hits like pulp Fictionreceived this sentence for a rape and two sexual assaults on a Russian model, Evgeniya Chernyshova, in a hotel in Beverly Hills in 2013.
What to maintain the septuagenarian, whose fall in 2017 freed the word of many women and generated the movement #MeToo, behind bars for the rest of his life. He is already serving since 2020 a 23-year prison sentence after his conviction for similar offenses in New York.
Read alsoOur review of She Said: the long investigation that brought down Harvey Weinstein
The Los Angeles jurors, on the other hand, had not reached the unanimity necessary to pronounce a verdict on the charges of two other women, including Siebel Newsom, the wife of California Governor Gavin Newsom. Justice therefore had to rule on the holding of a possible new trial on these specific charges. The Los Angeles prosecutor's office had announced its wish to abandon them, which was confirmed by a judge on Tuesday.
Almighty Ogre
Lawyers for Mr. Weinstein have announced their intention to appeal his conviction in Los Angeles. The ex-producer also disputes that pronounced in New York. The Los Angeles Trial, held from October to December, saw four women testify anonymously against him, accusing him of coercing them into sex. Two of them, Siebel Newsom and Evgeniya Chernyshova, later revealed their identities to the press. The prosecution had portrayed Harvey Weinstein as an all-powerful ogre, a 'predator' whose stranglehold on Hollywood – the films he produced have received more than 330 Oscar nominations and 81 statuettes – has long kept his victims from speaking out , for fear of repercussions on their careers.
His lawyers, themselves, worked to cast doubt on the word of the complainants, highlighting in particular the absence of forensic elements to support their stories. The trial resulted in a split verdict. The jurors convicted Mr. Weinstein for the facts relating to Evgeniya Chernyshova, returned no verdict on the charges of Siebel Newsom and another woman, and acquitted Mr. Weinstein on those brought by the last plaintiff.
Since 2017, nearly 90 women including Angelina Jolie, Gwyneth Paltrow and Rosanna Arquette accused Harvey Weinstein of harassment, sexual assault or rape. But the statute of limitations has been exceeded in many of these cases, some of which date back to 1977.
---