Lucas Hernandez forfeits the World Cup, the carnage continues at the Blues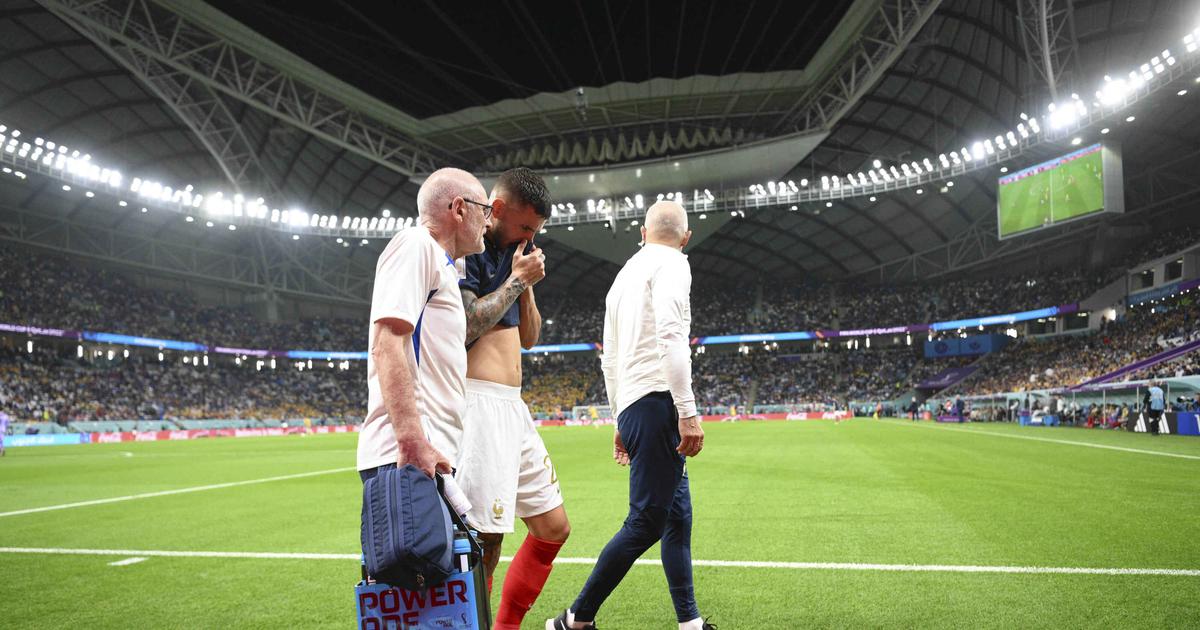 Defender and reigning world champion Lucas Hernandez, injured in his knee on Tuesday against Australia, is forced to forfeit for the rest of the World Cup, AFP learned from sources close to the France team.
Affected in the cruciate ligaments of the right knee, according to one of the sources, the 26-year-old Bayern Munich player cannot be replaced in the group of Didier Deschamps, coach of the Blues who will have to play the rest of the World Cup with a group of twenty-four players.
Holder of the left-back position in the first match won against the "Socceroos(4-1), Lucas Hernandez injured his right knee on his own while trying to counter a ball and had to be replaced by his younger brother Theo in the 13th minute.
Read alsoThe notes of the Blues against Australia: Mbappé as boss, Giroud in history
The 2018 world champion with the Blues injured his adductors on September 13 and returned to competition on November 5.
"We are waiting for further examinations even if I think it will unfortunately be quite serious", had lamented Didier Deschamps.
In his group, the coach does not have other left backs than Théo, a 25-year-old player with a more attacking profile than his elder.
Read alsoWorld Cup: Giroud in the legend, and he does not want "to stop there"
"I will find other solutions compared to Lucas", declared Deschamps in a press conference. "If we want to be quiet in all positions we should take 33 players! Theo is there, then there will be other alternatives.»
The France team has been hit by a cascade of injuries since the start of the season: midfielders Paul Pogba and N'Golo Kanté, goalkeeper N.2 Mike Maignan, defender Presnel Kimpembe, striker Christopher Nkunku and the Ballon d 'Or Karim Benzema, injured last Saturday in training.
"Honestly, it's starting to really do a lot", plagued captain Hugo Lloris in front of the media after the match. "We immediately feel that there is something serious. It's a new blow but we have to keep moving forward, look ahead. It must weld us even more.»