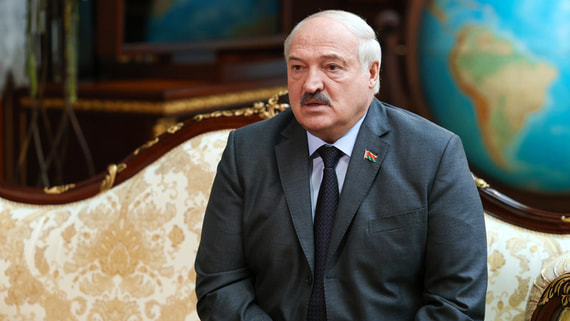 President of Belarus Alexander Lukashenko commented on rumors about his possible illness. He said that he had been ill with adenovirus, BelTA informs.
"And if someone thinks that I was going to die, calm down. Take it easy. This is nothing more than idle reasoning in instant messengers and Telegram channels. Adenovirus or what was there? Adenovirus," the Belarusian leader said at a meeting on health issues.
According to Lukashenka, such a disease can be treated in three days. But he "did not have the opportunity to be treated" due to a busy schedule, the president of the republic noted. "One needs to go to Moscow, then subbotniks, then to Grodno, then Gomel – all this has accumulated," he added.
Voicing instructions following the results of the meeting, Lukashenka stressed that he was not going to die, and added that they would "suffer" with him for "a very long time."
Reports of a possible deterioration in Lukashenka's health appeared after May 9. That day, the Belarusian president took part in Victory Day events in Moscow, including a parade, but was later unable to attend a breakfast with Russian President Vladimir Putin and CIS leaders in the Kremlin.
Press Secretary of the President of the Russian Federation Dmitry Peskov explained the absence of the Belarusian President by the fact that he had to leave for Minsk to participate in the events. On May 9, Lukashenka was indeed present at the military parade in Minsk, and after that he laid a wreath at the Victory Monument. However, for the first time in 29 years, he did not deliver a speech. Instead, this was done by the Minister of Defense of the Republic Viktor Khrenin.
Also on May 14, Lukashenka did not attend the ceremony of celebrating the Day of the flag, coat of arms and anthem of the republic. His appeal was read out by Prime Minister Roman Golovchenko.
For the first time after reports of deteriorating health, Lukashenka appeared in public on May 15. The President of Belarus arrived at the central command post of the Air Force and Air Defense Forces of the republic.