Lyon wins in Ajaccio with in particular the first goal of Lepenant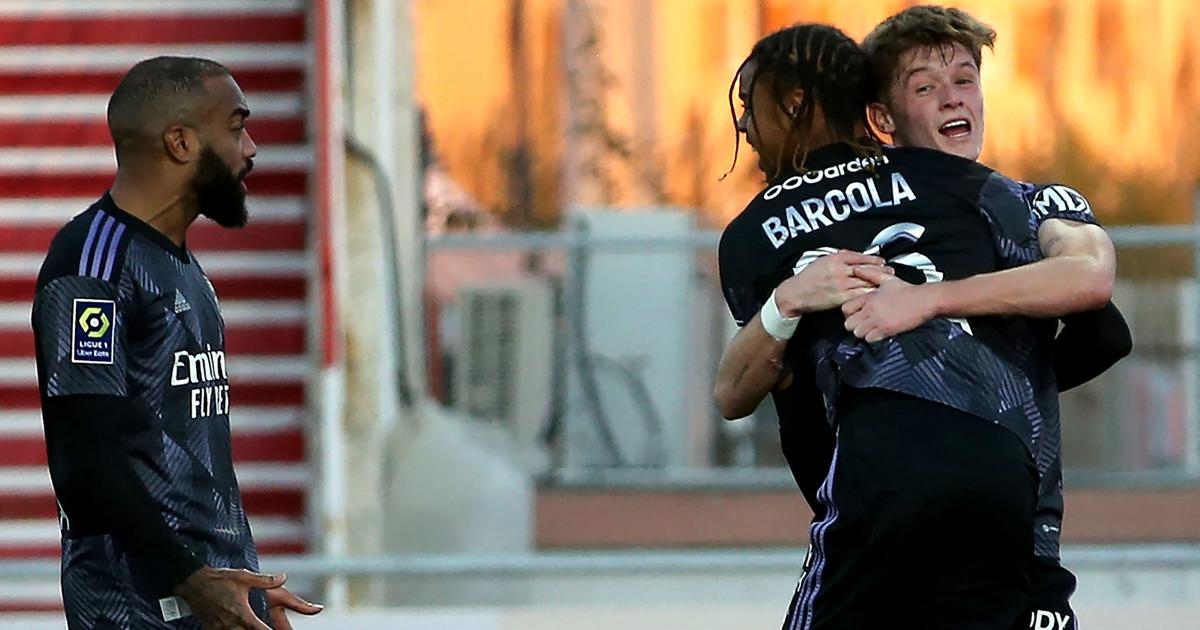 Laurent Blanc's men beat Ajaccio this Sunday in a stormy end to the match.
Two weeks after being inclined at home against Strasbourg (1-2), Olympique Lyonnais revived by winning this Sunday in Ajaccio (0-2) on behalf of the 20th day of Ligue 1. More clinical, the men of Laurent Blanc were able to let the storm pass during the first few minutes before accelerating. The match was marked by a slow pace and punctuated by significant indiscipline on both sides (6 yellow cards distributed). However, we may regret the tensions at the final whistle between the two staffs, who came to blows. Interviewed by Canal +, Alexandre Lacazette had to cut short his exchange after receiving a lighter.
The young Lyon guard at the rendezvous
The start of the game was slow. The two teams did not want to expose themselves and were clumsy. The Corsicans were the first to be dangerous. First by Captain Marchetti (14th) following a missile from the left foot well diverted by Lopes then by El Idrissy (16th). To get back into the game, Laurent Blanc's men had to rely on their young guard. Served on his side, Barcola (20) overflows and serves his other 20-year-old friend, Johann Lepenant, behind. The former Caen midfielder adjusts his shot and deceives the Ajaccio goalkeeper. It is also his first goal this season with OL. Lyon continues to set the pace and asphyxiates Ajaccio. Barcola, again, misses his shot a few minutes later on a service from Caqueret.
The second act will be more messy. Ajaccio frames a dangerous strike (51st), certainly the most frank action today. The tension will then rise on the lawn with a cascade of yellow cards and fouls galore. If the match is balanced in terms of possession (50/50 before the 70th minute), Alexandre Lacazette will score his 11th goal of the season by kicking a ball after a service from Tagliafico (72nd). The score will remain there and the Lyonnais, with this success, go back to 9th place in the standings (28 points). Olivier Pantaloni's men remain in the red zone (18th, 15 points).