M6 celebrates the 20th anniversary of "Nouvelle Star" on Wednesday February 15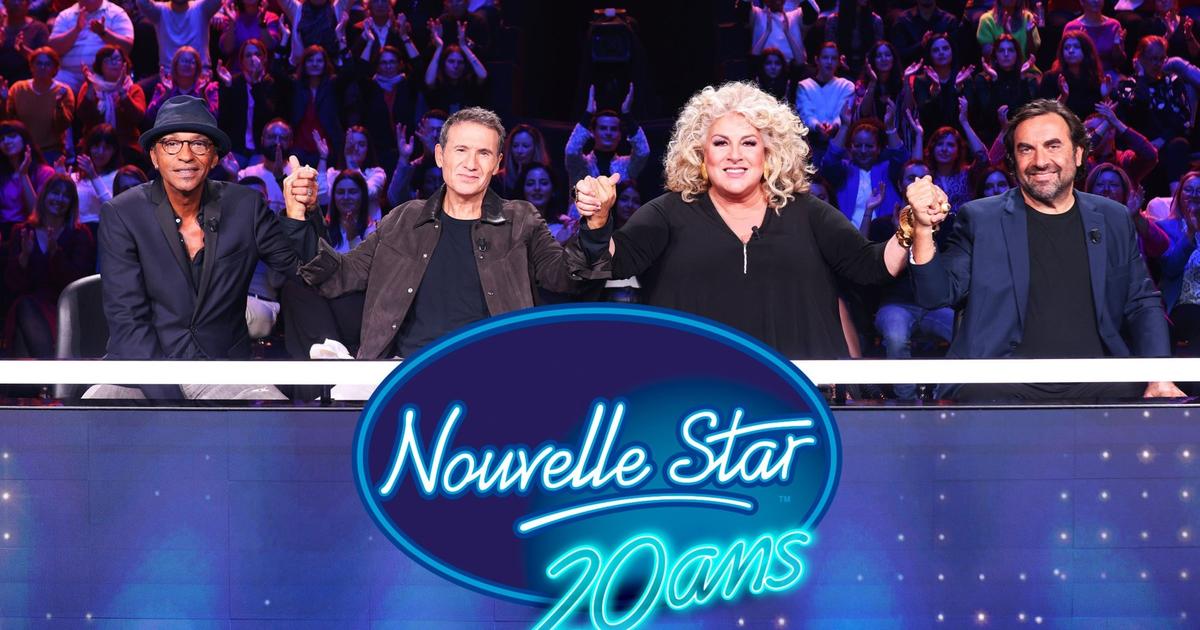 Julien Doré, Christophe Willem and Virginie Efira will be gathered around former members of the jury and host Karine Le Marchand to celebrate musical telecrochet.
In 2003, M6 launched " New star ". Over the course of thirteen seasons broadcast from 2003 to 2010 and then from 2013 to 2017, a total of 19 members of the jury crisscrossed the major cities of France to audition candidates and find "the new star". Twenty years later, the musical telecrochet is no longer on the air, but the channel organized a special bonus to celebrate the program which notably revealed Julien Dore, Christopher WillemYseult, Benjamin Siksou, Kimberose, Camellia JordanaAmel Bent but also Mathieu Canabybrother of Julien discovered in the recent season of "Star Academy".
Read alsoCamélia Jordana lands the lead role in the next French Disney+ series
For this anniversary, Karine Le Marchand will present a special bonus on Wednesday, February 15 from 9:10 p.m. Exit the Baltard pavilion, cult place of the show, for lack of availability it was recorded last November at La Plaine Saint-Denis. The host, who has never been in charge of the program, will be accompanied by one of the cult quartets since Marianne James, Dove AttiaManu Katché and Andre Manoukianjury of seasons 2 to 5 answered present.
Is a return of "New Star" planned?
After a collegiate on the title of Jean-Jacques Goldman, When the music is goodthe former candidates including the winners Steeve Estatof, Myriam Abel or even Christophe Willem will share their memories between reruns of performances, first castings, bloopers and significant moments… A cult sequence to be expected, Julien Doré will take over the title which revealed him Me, Lolita by Alizée. The singer will be alongside Virginie Efiraformer presenter of "Nouvelle Star", now an actress.
Read alsoMyriam Abel, former winner of "New Star", unrecognizable: viewers shocked
In October 2021, TF1 celebrated the twenty years of another cult program, " Star Academy ". Seven months later, the front page announced the return of musical reality TV for a new season. A winning bet after ten years of absence since the program presented by Nikos Aliagas had federated an average of 3.9 million viewers per weekly bonus. Nice score also for the daily which brought together 1.8 million fans each evening.
For its part, the production of "Nouvelle Star" entrusted our colleagues from puremedias.com that "everything depended on the incarnates" and that the show "Wouldn't come back at all costs". M6 had broadcast eight seasons of musical telecrochet from 2003 to 2010, presented by Benjamin Castaldi, Virginie Efira then Virginie Guilhaume. Then D8, today C8, became a broadcaster with Cyril Hanouna, again Benjamin Castaldi and Laurie Cholewa. Finally, "New Star" had attempted a final breakthrough on M6 in 2017 with Shy'm before a final shutdown for lack of audience.