Macron and Sunak will support Ukraine so that it "wins this war"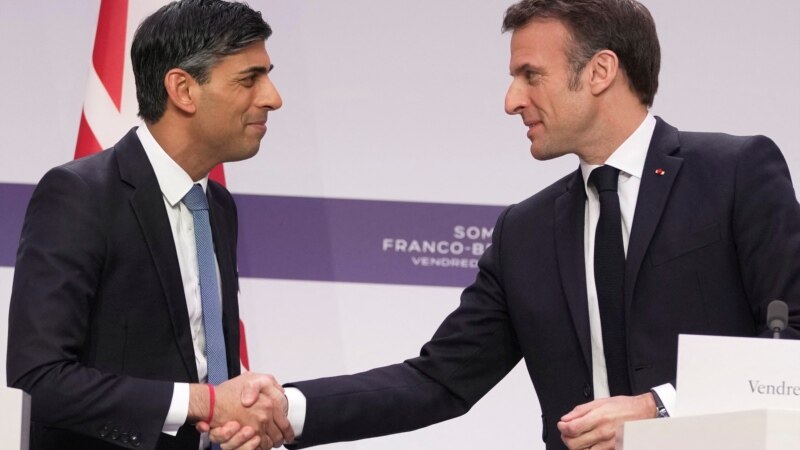 French President Emmanuel Macron and British Prime Minister Richie Sunak held talks in Paris. Among the results of the meeting is a new agreement on cooperation in curbing illegal migration. Funding will be increased on the part of London, the British treasury will allocate more than 220 billion euros over three years. The French side will undertake to strengthen the patrolling of the English Channel coastline.
The summit in Paris took place a few days after the signing of the protocol on Northern Ireland between Great Britain and the European Union. In this regard, Macron welcomed Great Britain's willingness to interact with the EU and, in light of this "new turn," expressed readiness to further support Ukraine. Turning to Sunak, he said: "After all, we share this position: Russia cannot and should not win this war," Macron's words are quoted by the Euronews channel.
When the security of our continent is threatened, we will always be at the forefront of defense – assured British Prime Minister Risha Sunak. – We agreed on the training of Ukrainian marines. And we will be able to give Ukraine a decisive advantage on the battlefield so that Ukraine wins this war."
The previous Franco-British summit was held in 2018. Therefore, the European mass media call the current meeting "a new beginning in Franco-British relations. In an interview with the French publication Figaro, Sunak called Macron a "great friend", while the previous head of the British government, Liz Truss, hesitated last summer whether to call Emmanuel Macron a friend or enemy, notes the Euronews publication.