Macron announces the continuation of the Loto du Patrimoine for the next five years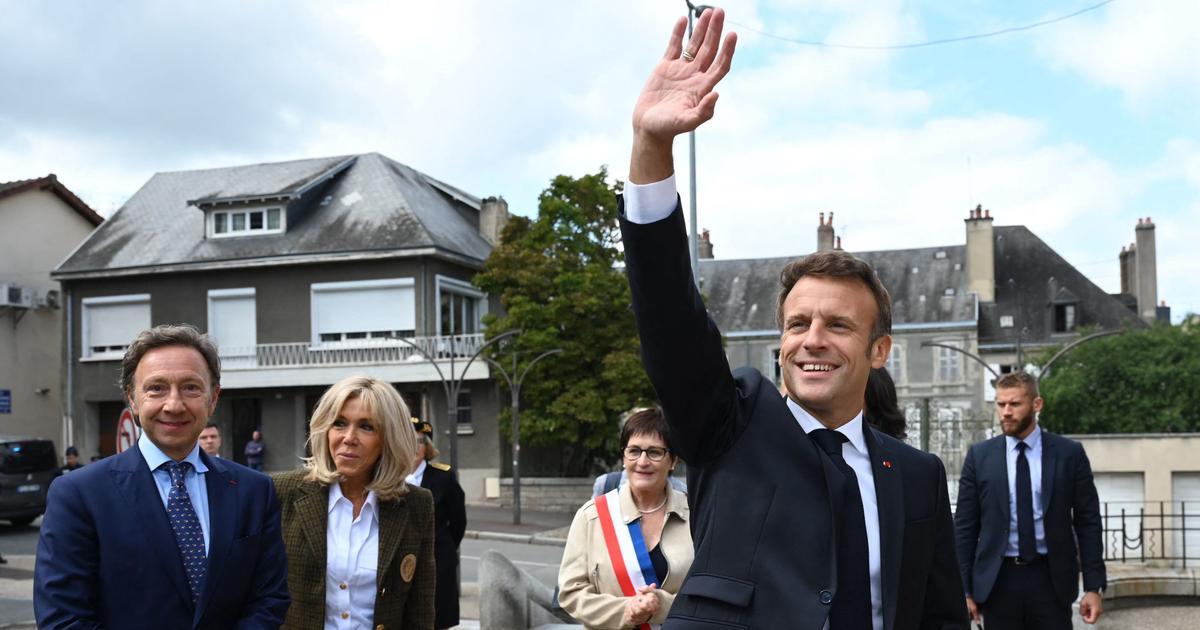 "It will last (another) at least five years. I hope this decade will have made it irreversible." he said while visiting Guéret on Friday.
Emmanuel Macron promised on Friday that the Heritage Loto, intended to restore endangered property and which celebrates its fifth edition this year, would continue for the next five years. "It will last (another) at least five years (..) I hope that this decade will have made the thing irreversible", he said in Guéret (Creuse), where the small Italian theater will benefit from aid of 500,000 euros from the Heritage Lotto for its restoration and reopening.
"This heritage policy is important because it allows our towns and villages to reconnect with their history," he added, alongside his wife Brigitte Macron, the Minister of Culture Rima Abdul Malak and Stéphane Bern, head of the Heritage Mission.
Read alsoIn pictures: discover the 100 departmental sites of the 2022 heritage lotto
Built in 1837, the Italian-style theater in Guéret was used as a cantonment for soldiers during the First World War and then transformed into a cinema from 1932 until it closed in 1983. The presidential couple, Stéphane Bern, the Minister of Culture and the President and CEO of La Française des Jeux Stéphane Pallez visited the site, plunged into sleep for 40 years. "This theater, we will be able to rehabilitate it, reopen it and play theater there. It's amazing", welcomed the president on the eve of the 39th edition of the European Heritage Days, Saturday and Sunday. "We have young people of all ages who will be able to reclaim this place, craftsmen, artists who will be able to work", he added.
Read alsoHeritage Days: our 10 favorites
The president and his wife, whom he met in a theater workshop when he himself was a high school student, attended a short performance of Hamlet performed by Terminale students from Guéret high school. Asked by primary school students about his favorite cultural activity and monument, the head of state said he read, because that's what he can "easiest to do" but that he "also liked the theater". He said he first thought of Notre-Dame Cathedral in Paris, "because I saw her burn", he added. The Loto du Patrimoine has raised 200 million euros and saved 745 sites in danger since 2018, he said.
The patrimony, "it's pride, it's projects, it's the life of our territories and then it's beauty. We need it to give meaning to life.launched Emmanuel Macron.