"Macronism, a fluctuating course, depending on the circumstances"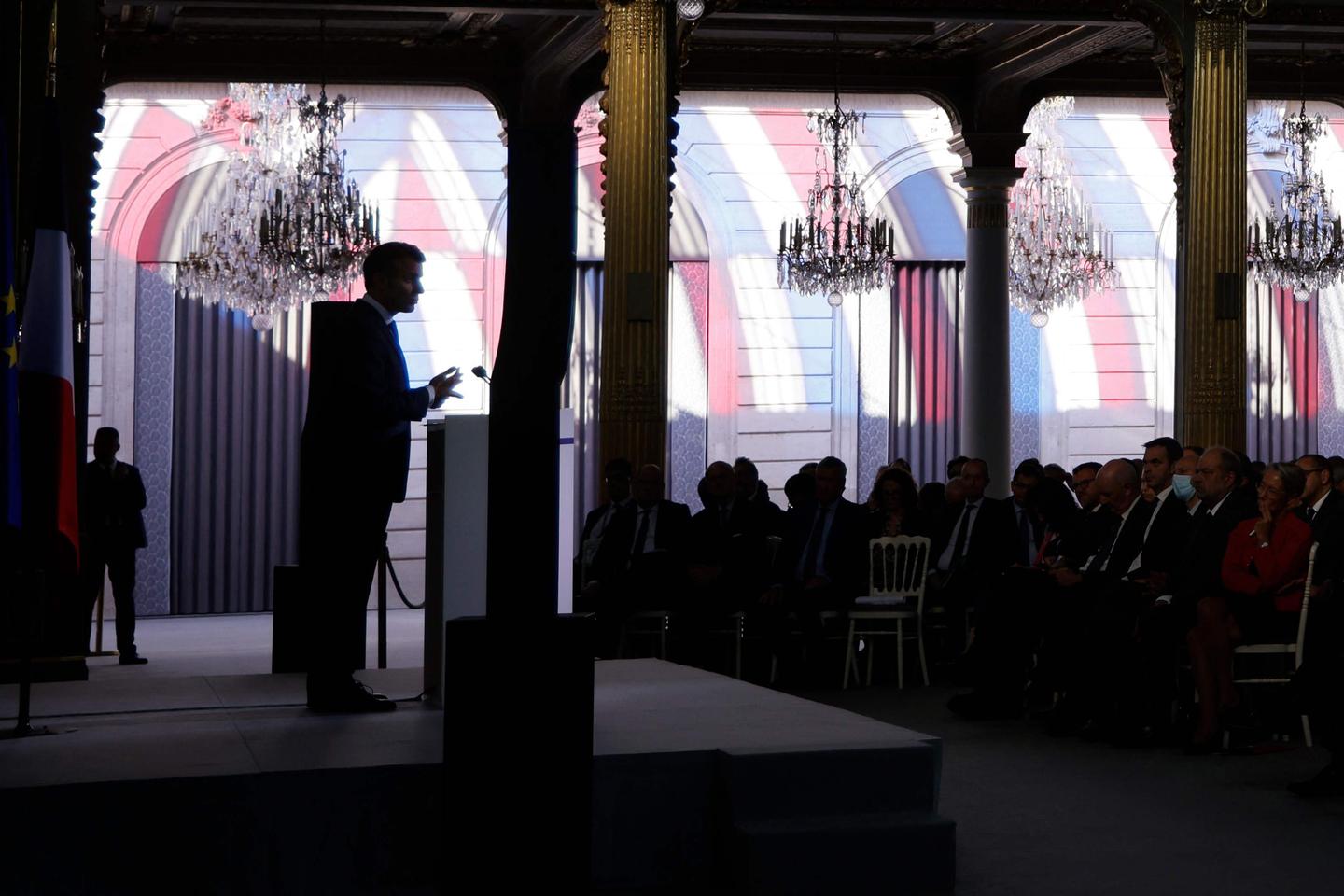 Qhat is macronism? Obsessive, the question irrigated the previous five-year term. Asked before the presidential election to the former Secretary of State Cédric O, who received lunch in the glazed dining room of Bercy, this faithful of the president had had a movement of recoil and had been silent, before letting go: " I do not know. » During the campaign, Emmanuel Macron himself was questioned about this on France Inter. He who, in 2017, had erected a language tic (" and at the same time ") as an ideological corpus, had not replied either, preferring to be ironic about these repeated attempts to give meaning and content to his political enterprise, which he once said was the "fruit of a break-in".
Since his arrival at the Elysée, this "transformist" president has continued to alternate masks and postures, pushing agility (a macronist concept par excellence) to its climax, at the risk of disconcerting. The last two polls provided a perfect illustration of this fluctuating course, depending on the circumstances. After a first-round campaign led on the right (retirement at 65, counterparts to the RSA, the active solidarity income), intended to empty the Republicans (LR) candidacy of its substance – which worked perfectly –, Mr. Macron put the bar on the left before the second round, in order to seduce the voters of Jean-Luc Mélenchon, by promising the "ecological planning" or quoting former NPA spokesman Olivier Besancenot ("Our lives are worth more than their profits").
In the legislative elections, a new backflip: anxious to mobilize to beat the candidates of the New People's Ecological and Social Union (Nupes), the Head of State demonized the leader of the "rebellious" and his coalition, raising the specter of bankruptcy and chaos. But this time, he paid the high price for these ambiguities, losing his absolute majority in the Assembly.
foot changes
Beyond political tactics, there have been many substantive changes. the "progressivism" poster of the "start-up nation" was supplanted, five years later, by an ode to French identity and rootedness, as Mr. Macron wrote during the campaign in his letter to the French. On the nuclear or pensions, the presidential doctrine has also varied greatly, making his majority dizzy. Same contortions on the Republican front, while the fight against the far right is, with Europe, one of the ferments of Macronism.
You have 34.86% of this article left to read. The following is for subscribers only.