Maisons du Monde suffers from inflation, with a profit halved in 2022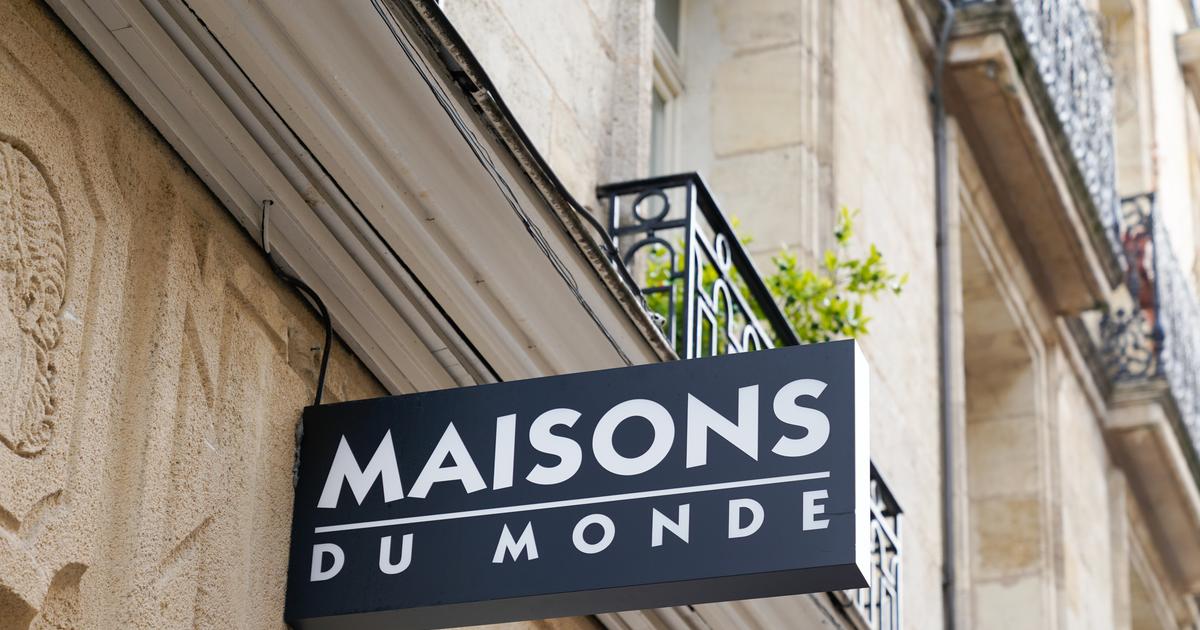 The distributor of furniture and objects recorded a drop in sales of around 5% in 2022.
The distributor of furniture and objects Houses of the world saw its net profit halved in 2022, to 34 million euros, against 79 million euros in 2021, bearing the brunt of inflation which weighs on household purchasing power. Like the sector, the group is keeping its head above water and affirms in a press release published Thursday that it has achieved its 2022 objectives, which it had however revised downwards during the last year.
Sales fell by 5% in 2022, to 1.24 billion euros, in a context "marked by sharply rising inflation in Europe and geopolitical uncertainty that weighed on consumer confidence", emphasizes the group. The clouds are gathering again above the first quarter of 2023 which will bethe low point of the year, with a double-digit drop in sales", anticipates the company. "The basis of comparison will become more favorable from May», date on which Maisons du Monde will specify its objectives.
"The group will focus on store productivity and operational excellence, in order to restore its margins", he says in his press release. As announced at the end of January, François-Melchior de Polignac will become managing director on March 15, replacing Julie Walbaum. In 2022, the group was able to pass on part of the increase in ocean freight and energy costs, and partially offset theexchange rate deterioration» euro/dollar by carrying out «selective price increases", he specifies.
Forecasts revised downwards
Savings were also made on logistics and advertising expenses, but the context weighed on the final result, with net profit falling by 57%. To cope with the decline in consumer purchasing power, Maisons du Monde has set up a split payment system free of charge in France. The group is also betting on extending its online marketplace to Spain and Italy. He also paid an average of 800 euros "exceptional compensationto its own employees in Europe.
At the end of May 2022, the company, which has 357 stores in Europe, had revised its forecasts downwards, causing its stock market to collapse. Over the year, the stock has lost more than 40% of its value and, since January 2023, it has again fallen by 10%. Thursday around 10:45 a.m. on the Paris Stock Exchange, the Maisons du Monde share fell by around 7%, in a market down 0.6%.
---
TO HAVE ALSO – Bruno Le Maire announces an "anti-inflation quarter" in supermarkets until June