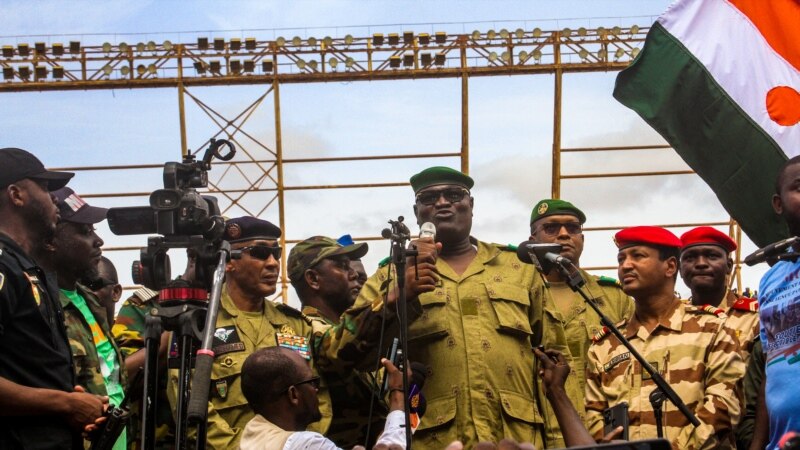 The heads of the military juntas of three states in North-West Africa – Mali, Burkina Faso and Niger – signed an agreement on cooperation in the field of defense on Saturday. This was reported by the France Presse agency. It is reported that the ceremony took place in the capital of Mali, Bamako.
According to the document, the three African countries organize the Alliance of Sahel States with the goal of "creating an architecture of collective defense and cooperation." Representatives of the authorities of Mali also reported that the document also talks about cooperation in the economic sphere.
Military coups have taken place in recent years in all three countries that were formerly French colonies. Anti-French forces came to power. The military juntas of Burkina Faso and Mali are directly oriented towards cooperation with Moscow. Mercenaries of the Russian PMC "Wagner" were stationed in these countries.
The coup in Niger took place in July. Niger's neighbors in West Africa reacted strongly negatively to it. The ECOWAS organization, which unites more than 10 countries, said that it does not rule out intervention in Niger to restore the legitimate government. Mali and Burkina Faso, in turn, supported the putschists. Now they formalized their union.
The deployment of Wagner PMC detachments or other Russia-related forces in Niger has not yet been reported. However, it is known that in early September Burkina Faso was visited by a delegation of the Ministry of Defense of Russia headed by Deputy Minister of Defense Yunus-Bek Evkurov. She held talks with representatives of all three countries, Mali, Burkina Faso and Niger. Military-technical cooperation was discussed, as it is claimed.
Western countries fear the strengthening of Moscow's position in the African Sahel region, noting that it can undermine the stability of the entire continent.
At the same time, France Presse notes that all three states that have signed the pact are facing the armed presence of radical Islamist groups ociated with terrorist organizations – Al-Qaeda or the Islamic State. The signed pact also states that the fight against terrorism is the main priority for the three countries.