Manchester United and Juventus are in the quarters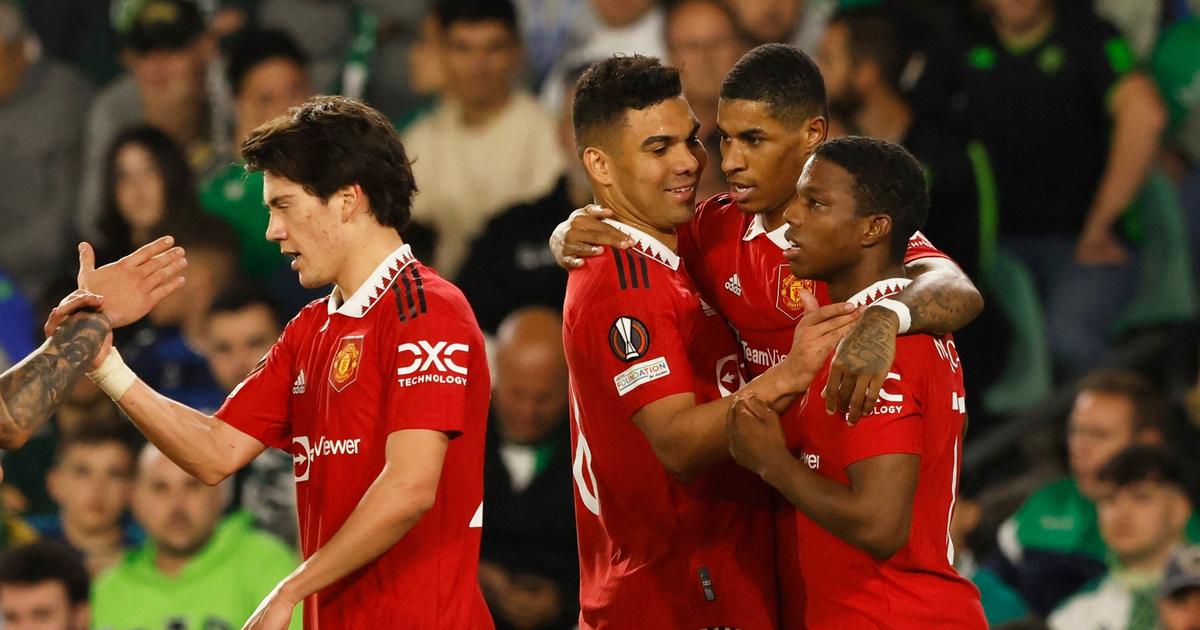 Already victorious in the first leg, the Red Devils and the Bianconeri won again this Thursday evening in the round of 16 second leg of C3, respectively against Betis Seville and Fribourg.
Bétis Sevilla – Manchester United: 0-1 (aggregate score: 1-5; Manchester United qualified)
Manchester United could have just defended after his first leg card (4-1). But after a difficult 50 minutes, Rashford scored his 6e goal this season in the competition thanks to a nice long shot (56th). Ten Hag's men quietly qualify for the quarterfinals.
Freiburg – Juventus: 0-2 (aggregate score: 0-3; Juventus qualified)
The Germans got the better of Juve at the start of the match. But Dusan Vlahovic, who saw a first goal disallowed for offside, opened the scoring from the penalty spot after a handball from Manuel Gulde (45e). The teammates of Adrien Rabiot, decisive passer on the second goal of Federico Chiesa (90 + 5) were able to keep their one-goal lead to qualify.
Fenerbahçe – Sevilla FC: 1-0 (aggregate score: 1-2; Sevilla FC qualified)
Fenerbahçe obtained a penalty from a handball by Alex Telles in the box (40e). Enner Valencia made his shot and opened the scoring. Güler and King also had chances but no success. Sevilla, winner of two goals in the first leg, was able to resist to qualify for the quarter-finals of the competition.
Feyenoord – Shakhtar Donetsk: 7-1 (aggregate score: 8-1; Feyenoord qualified)
What a Dutch festival! After getting a draw in the first leg (1-1), Feyenoord pulverized a small Shakhtar team thanks to goals from Gimenez (9e), Jahanbakhsh (64e), Pereira (66e) and doubles from captain Kokcu (24e38e) and Idrissi (49th, 60e). The Ukrainians still saved the honor by Kelsy (87e). Arne Slot's men join the quarter-finals of the Europa League.