Mannarino and Gasquet, the grandpas are resisting in Indian Wells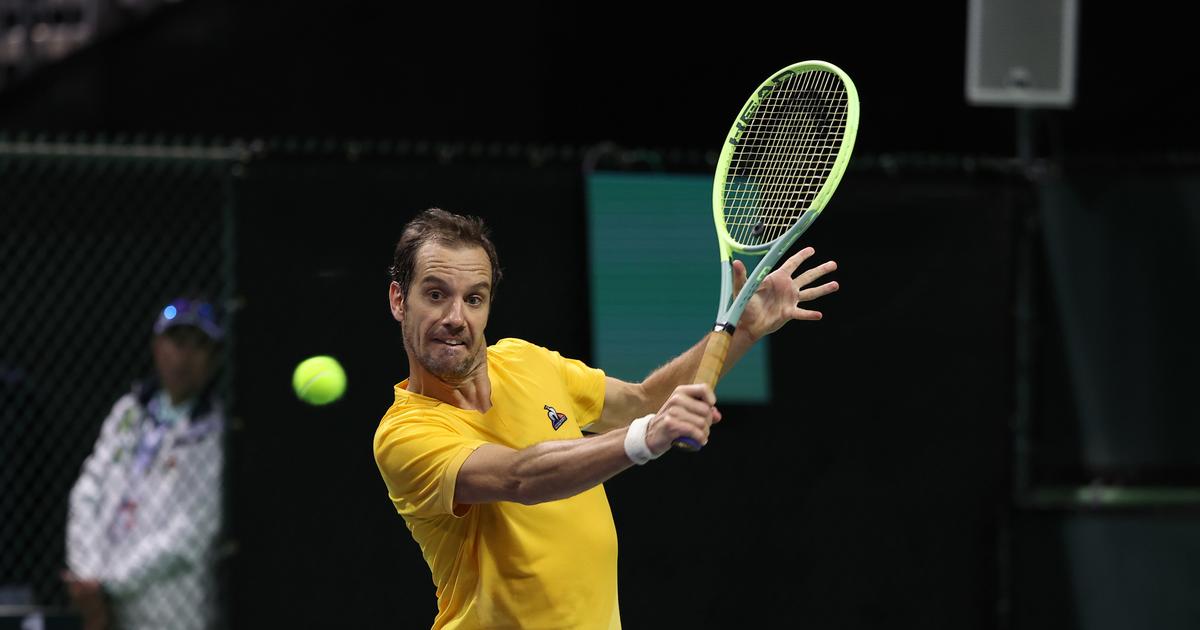 At 36 and 34, the two French reached the second round, after tough battles won, unlike their two juniors in the running, Quentin Halys and Grégoire Barrère.
It was Veterans Day in the Californian Masters 1000, as Scotsman Andy Murray, 35 and a metal hip prosthesis, fought for more than three hours to also advance. Ditto for Stanislas Wawrinka, 37, also qualified in three sets. Adrian Mannarino, 68th in the world at 34, did not lack fighting spirit to overthrow 4-6, 6-4, 7-6 (7/5) the Austrian Dominic Thiem, winner of the event in 2019 , after 2h43.
Led 6-4, 4-2, he first resurfaced by lining up four games in a row to equalize at one set everywhere. In turn ahead 4-2 in the third set, he let Thiem unbreak. The decision was made in the decisive game, during which the Austrian was two points from victory. But the Frenchman, who has never ceased to be aggressive in the exchanges, rewarded by winning climbs to the net, won his second victory in ten confrontations. A remarkable performance, even if the Austrian, who is looking to return to his best level after a tough wrist injury, is no longer this formidable player who only lost to Rafael Nadal in the Roland-Garros finals ( 2018, 2019) and won the US Open in 2020 at the expense of Alexander Zverev. Mannarino will face Italian Lorenzo Musetti (21st) in the next round.
At 36, Richard Gasquet (43rd), he will have even more to do, facing another Transalpin, in the person of Jannik Sinner (13th), winner in Montpellier in February and finalist in stride in Rotterdam. He also won in three sets 6-4, 6-7 (5/7), 6-2 at the expense of Croatian Borna Gojo (121st) from qualifying. In the first set, Gasquet was able to resist the effective first ball from Gojo, author of 11 aces, to break him on his second opportunity and maintain this advantage until the end. The two players lost their service twice in the next set, and in the game of feverishness on the engagement, it was Gasquet who cracked in the tie-break.
But the Biterrois, whose best course brought him to the quarterfinals in 2011 in Indian Wells, recovered his solidity in the last set, breaking in the 6th game to break away 4-2, thanks to a two-handed backhand, he who usually only uses his right arm to return a smash. "We are in mid-March and this is my seventh tournament. There, I didn't really know what to expect. But I played well. Until 6-4, 2-0 was perfect. The tie-break escapes me, but I knew how to start again. And I ended up less tired than him, who is 25", declared to L'Equipe Gasquet, winner in Auckland at the beginning of January.
Earlier, Quentin Halys (81st) deceived the first set against the German Jan-Lennard Struff (134th), from qualifying, before losing 1-6, 6-3, 6-3. His fourth consecutive elimination in the 1st rounds, after Rotterdam, Doha and Dubai. Finally, Grégoire Barrère (65th) did not weigh heavily at night against Jack Sock (154th). The American who received a wild card won 64-62.
---
SEE ALSO – Julian Nagelsmann reflects on Matthijs de Ligt's incredible save against Paris SG