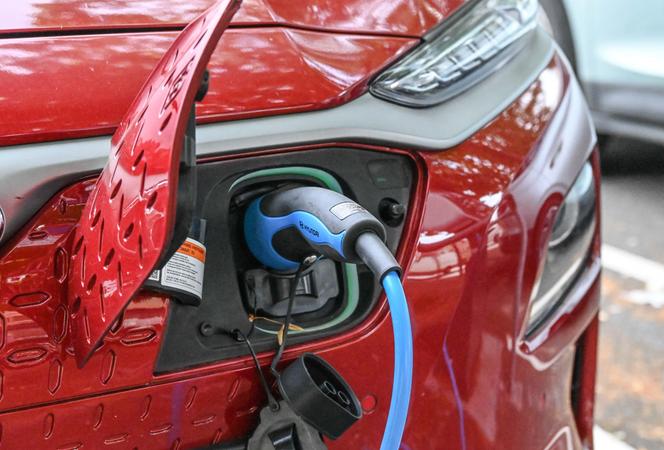 On Wednesday May 24, representatives of the sectors that emit the most greenhouse gases – transport and housing – were invited to the Ministry of Ecological Transition, boulevard Saint-Germain, in Paris, by Minister Christophe Béchu, to present their worksheet. road to be carbon neutral by 2050. At the same time, at the headquarters of the CGT, in Montreuil (Seine-Saint-Denis), the Federation of Metalworkers (FTM) organized with the NGOs Greenpeace and Réseau Action Climate, an automotive forum dedicated to the "Right to sustainable mobility for all".
Two rooms, two atmospheres… But, in the end, the same question: "What is the car that fits our transition well? », questioned Agnès Pannier-Runacher, Minister for Energy Transition, in the face of the absence of a proposal on small cars or the reduction of vehicles in the roadmap of the Automotive Platform (PFA), the manufacturers' lobby . "We have a challenge for a light and desirable car, are we capable of producing it? When ? In France ? With what margin? », insisted the Minister.
At the CGT, the same subject was at the heart of the debates: "I work at Valeo, in Calvadosexplains Denis Bréant, in charge of the automobile at the FTM. Net salaries are around 1,600-1,700 euros per month. Who can buy an electric Mégane at 43,000 euros? You have to make a popular car in France to make the transition a success. »
"The slope is steep"
Car manufacturers are not unaware of this reality, but, for the moment, they evade the question. "In 2022, we sold 200,000 electric cars, noted Luc Chatel, president of the PFA. If we want to be on the right CO emissions reduction trajectory2, it would be necessary to sell 5 to 6 million cars per year by 2030. The slope is steep. » It is counting on car fleets (half of new vehicle purchases), on aid for low-income households to achieve this objective, but not a word about the car at 20,000 euros.
The PFA prefers to talk about car sharing or carpooling to better fill expensive cars. And warns that the electric car will not do everything: it will take more modal shift or better develop cities to limit travel if we want to reduce transport emissions.
Seen from Montreuil, this way of avoiding the subject of the small local electric vehicle is not surprising. "Manufacturers have opted for a strategy centered on margins: they prefer to sell fewer but more expensive vehicles and focus on customers who can afford these premium models", notes Pierre Leflaive, transport manager within the Climate Action Network. He regrets that the constant increase in the weight of cars eclipses the positive effect of less polluting engines.
You have 40.39% of this article left to read. The following is for subscribers only.