"Many are betting on the new holy grail of floating wind power"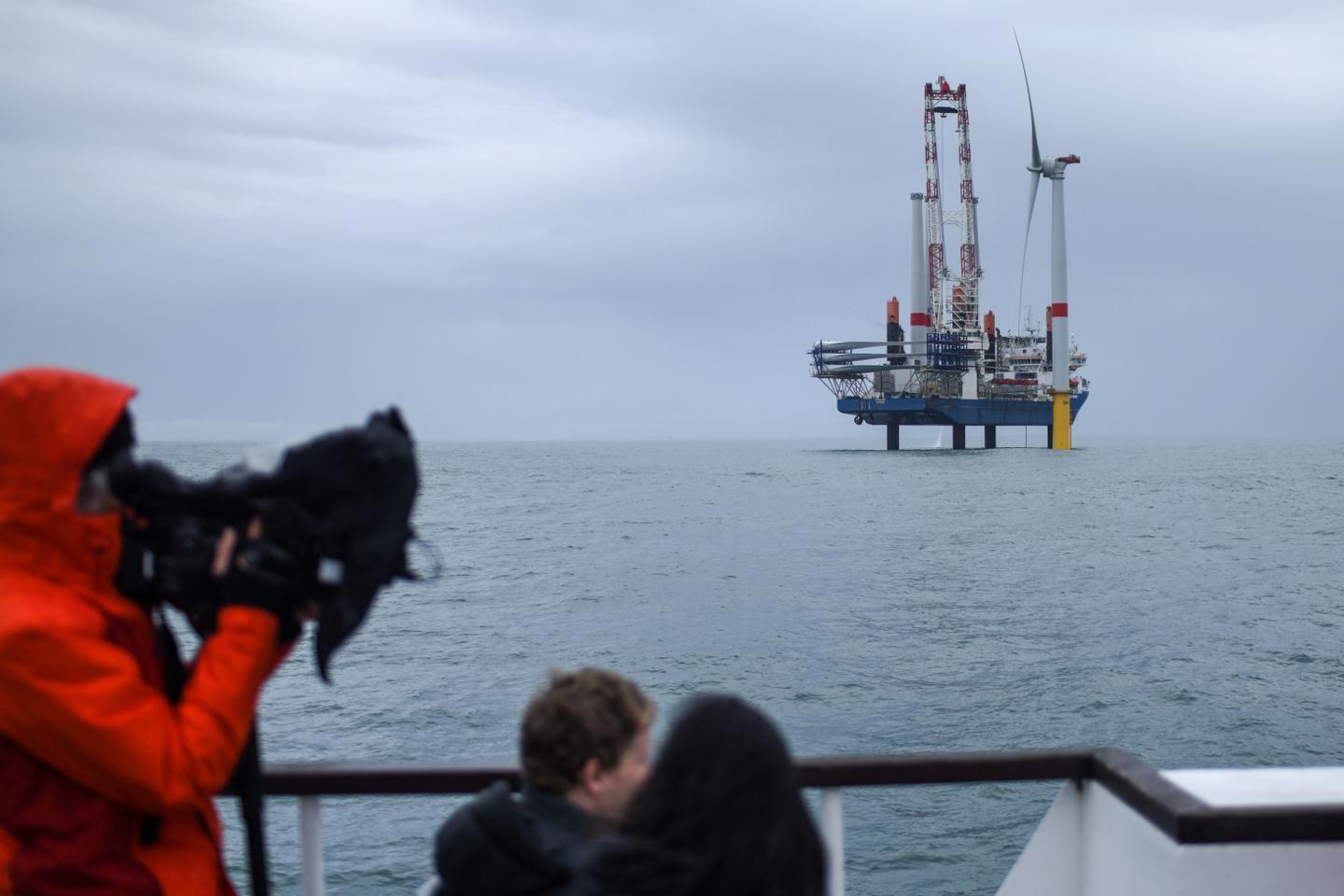 VSBuy this wind turbine that I can't see. Faced with the wind of anger, often very political, which rose on land and paralyzed projects, the French government looked to the sea. Emmanuel Macron will scan the Atlantic horizon, Thursday, September 22, by inaugurating in Saint-Nazaire (Loire-Atlantique) the first French offshore wind farm. The 80 masts that stand 200 meters above the water facing the Guérande peninsula will produce, from the end of this year, enough electricity to meet 20% of the needs of the Loire-Atlantique department.
France therefore finally has its first large offshore wind power plant. Which is not a feat in itself since France is very late. More than 10 gigawatts of capacity are installed in the United Kingdom, twenty times the Saint-Nazaire park, and nearly 8 in Germany. With, of course, the downside of intermittency, when the wind drops. We remember that the surge in gas prices in Europe started long before the war in Ukraine, when the breeze stopped blowing off England and Scotland in the fall of 2021. Solving this problem by storage will take time.
In clear progress
Very late therefore, France intends to work twice as hard. If he takes a liking to it, the President of the Republic will be able, by 2024, to inaugurate three new wind farms on the Normandy and Brittany coasts. In total, France hopes to reach 3.6 gigawatts of capacity in 2028. Still far from its neighbors, but in clear progress. And the renewable energy acceleration plan, which must be presented to the Council of Ministers on September 26, should confirm the ambition of 8 gigawatts in 2032.
Remember that on this date no new nuclear power plant will be built in France and that the alternatives are slim to meet the increase in electricity needs with the massive conversion of transport to this mode of propulsion. But there will be many resistances to fight by then. In France, the processing and authorization times are twice as long as in Germany.
To circumvent them, many are betting on the new holy grail of floating wind power. By anchoring its masts at great depths, further from the coast, they could escape the sight of local residents and benefit from more regular winds. In the Mediterranean, it is even the only possible solution. But the technical challenges and costs remain considerable. The American president, Joe Biden, promises to devote 50 billion dollars (about 50.8 billion euros) to it. The energy transition is a very long and very costly battle.