Marcel Proust, columnist at Le Figaro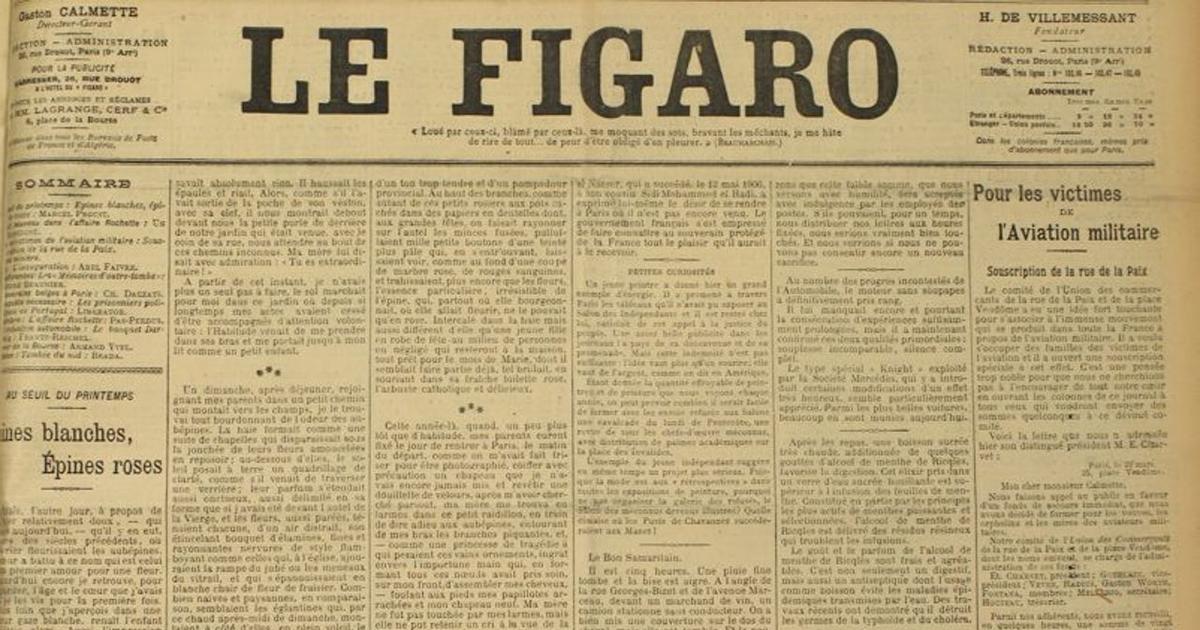 The writer, who died just a hundred years ago, was one of the great signatures of the writers diaryto whom he notably offered tasty pastiches and extracts of On the Swann side.
"To Mr. Gaston Calmette, as a testimony of deep and affectionate gratitude". These are the lines that the first readers of On the Swann sideon the page preceding the famous incipit where Proust shares his evening habits. Gaston Calmette is director of Figaro, and for years Marcel Proust has had his napkin ring there. On one, please. As early as 1900, he published an article devoted to the critic Ruskin, his dear Ruskin, of whom he translated The Amiens Bible, and who has just died. The article is titled "Ruskinian Pilgrimages in France". A long column of text surmounted by a surtitle (which is from the editorial staff): "Notes and memories"… Below, sporting life: on a pigeon shooting competition in Monaco. Further down, Rivoire & Carret boasts its egg noodles. And Byrrh his aperitif.
Proust at Figaro. Imagine the most improbable collaboration of a writer, the most literary, the most impermeable to reality…