Marcus Rashford, the new dimension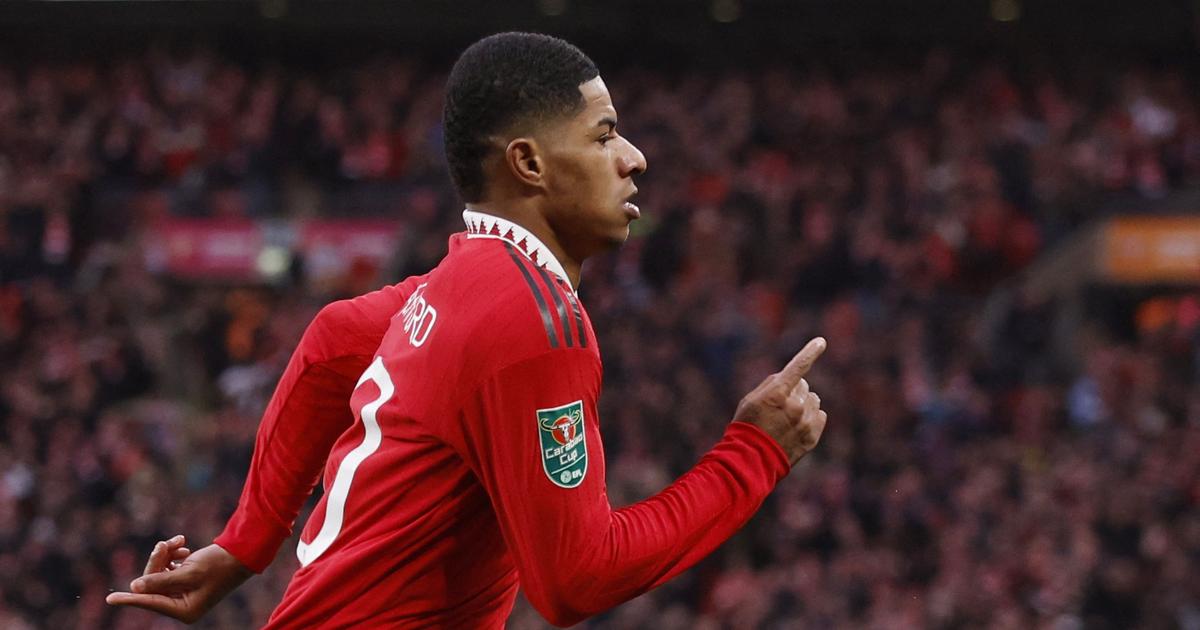 Unstoppable since the post-World Cup resumption, the Briton has established himself as the main offensive weapon of the Red Devils. And as one of the best strikers in the world.
Unstoppable. Ten Premier League goals in as many matches, five in the EFL Cup including one in the final when Manchester United were crownedone in the FA Cup and one in the Europa League against FC Barcelona…Since the recovery post-2022 World Cup in Qatar, Marcus Rashford panics the counters. The Briton has established himself as the main offensive weapon of the Red Devils. But also as one of the best strikers on the planet. A change of dimension that he will try to confirm, once again, this Sunday afternoon (5:30 p.m.) against FC Liverpool (26th day of the Premier League).
A repositioning source of trust
This great progress, Marcus Rashford owes it in part to Erik ten Hag. After having mainly used him as a center forward in the first part of the season, the Dutch coach – who has relied on him a lot since his arrival – replaced him on the left wing, his preferred position. Where he has his bearings. And where are best expressed all its qualities, in particular its speed and its faculty to strike. "I don't think he's a top striker. He operates on the left side and has been fantastic", assured Sir Alex Ferguson to Sky Sports at the end of February.
Read alsoPremier League: the sale of Manchester United is bogged down according to British media
With this repositioning, the British international, who had experienced a difficult 2021-2022 exercise (25 Premier League games, 4 goals), has regained the confidence he lacked. And with his staff, the ex-technician of Ajax Amsterdam makes sure to cultivate this confidence. "It's just trust. Each player must do and obtain their own confidence. He fought for it, he invested in it. Of course, with my coaching team, we bring structures, especially in the way of play, which give him the routines he needs to put himself in the right position.», explained Erik ten Tag at the end of January.
SEE ALSO – Marcus Rashford's beautiful 2022 World Cup