Marie Garet's ordeal since her participation in "Secret Story"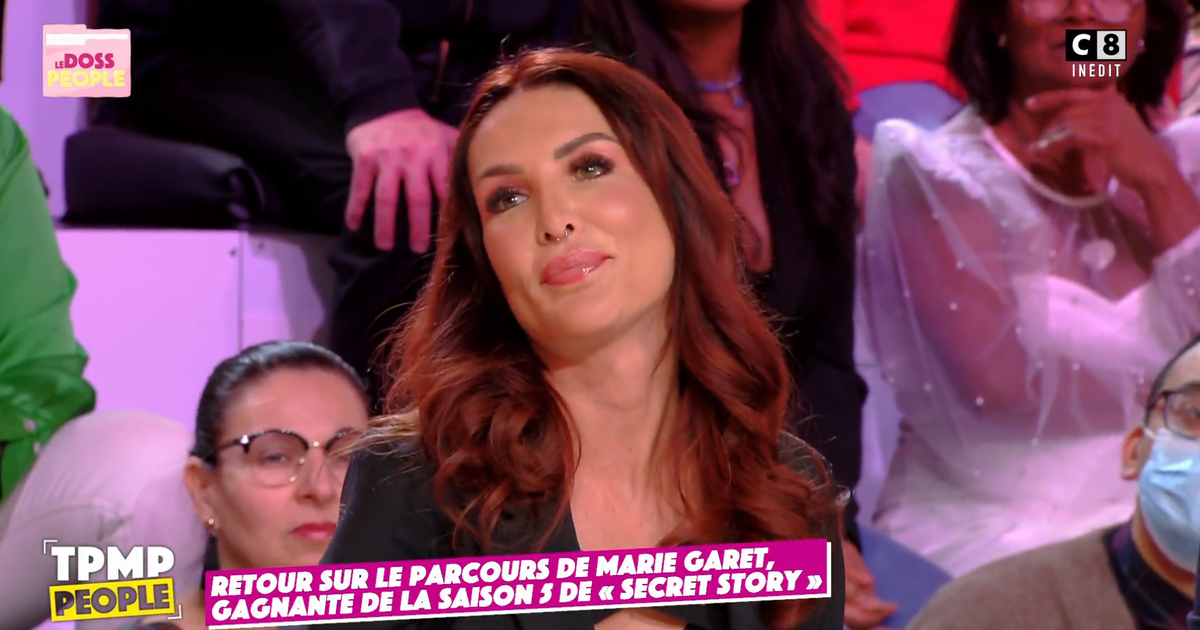 VIDEO – The winner of season 5 of the TF1 reality show was the guest, Saturday evening, of Matthieu Delormeau in "TPMP People" on C8.
On October 14, 2011, live on TF1, Marie Garet26, won the fifth season of "Secret Story". Twelve years later, Matthew Delormeau heard from her by inviting her to "TPMP People" on Saturday on C8. An interview where the liberal nurse confides that she still suffers from the consequences of reality TV.
"I am still recognized on the street. Except that before I was adored, today I am insulted by all namesshe says. Because I don't look like anything, because nurse and reality show don't go together", she continues before specifying: "I have patients who have changed nurses because in fact, you always have to prove ten times more than an average person".
Read also"I am a millionaire": how a former candidate of "Secret Story" made a fortune
"I have my character, and fortunately otherwise I think I would have shot myself"Adds Marie Garet again before swearing that she will never return to the light. "I am still in the wrong light. I never know if people are there for me, my notoriety or because they think I have money", underlines the one who won 186,367 € thanks to her victory in the former issue of the One presented by Benjamin Castaldi. She says she agrees to appear this Saturday in "TPMP People" to warn young girls who wish to participate in a reality TV show: "It sticks to the skin for a lifetime!»
Some viewers will find Marie Garet changed. Beyond her long, smooth, blonde hair that she abandoned for a red, wavy cut, this native of Montpellier had to undergo several reconstructive surgeries due to a serious accident that occurred in 2017. Triple fracture of the jaw, loss of facial sensitivity, broken teeth … The former candidate of "Angels of reality TV" had found herself disfigured.