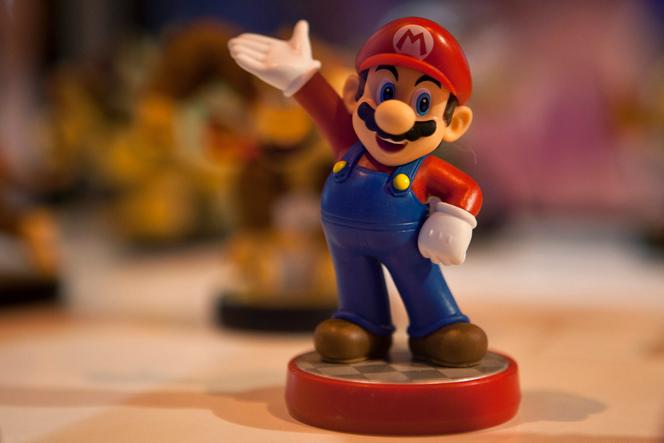 Pharder than saving a princess in distress, saving movie theaters! And that, Mario, the little mustachioed plumber, intends to achieve. In a month, Super Mario Bros, the movie exceeded 6 million admissions in France – a first since Covid. A movie that "never comes to disavow its originthat of a pure video game"wrote Muriel Joudet, on April 5.
mario bros, the game, was created forty years ago, but the first name of the character, mentioned for the first time in The world the same year, the east for another entertainment, Donkey Kong, a Nintendo video game, in which the hero (who was then a carpenter!) is only a secondary character. It was during the summer of 1983. "Le Monde Dimanche", a supplement that has since disappeared, offered its readers a chronicle in twelve episodes in the form of "video game lessons".
On July 25, 1983, the daily looked at what "makes a game an international success". Jean-François Lacan and Bernard Spitz formulated a recipe: "The principle must be immediately accessible to everyone (…), the game must appeal to Tokyo as it does to Paris (…) but it must also keep a personality, that little something extra, indefinable, which distinguishes it from all its competitors. » Among those they recommend – space invaders, Pac man… -, the famous donkey kong stands out. They spotted an interesting character there : "A certain Mario tries desperately to free his beloved prisoner from a monster, a worthy heir to King Kong; the latter persists in throwing barrels that roll on a complicated scaffolding to crush the lover. »
"More famous than Mickey Mouse"
The two journalists do not know it yet, but, this same year, Nintendo is preparing to launch a game whose "certain Mario" is the hero. Six years later, on December 21, 1990, Annie Kahn is interested in the insolent success of "Mario and Luigi, the Mario Brothers, heroes of the most famous electronic game », which allows the Japanese to dominate the sector by far, "occupying nearly 80% of the world market".
On February 27, 1993 – the game is already 10 years old –, Claude Sarraute mocks the parents who accuse television of corrupting their kids: "Me, the parents, I annoy them so that they force their kids to watch it, just to tear them away from this crap of video games. Already they can neither read nor write, they will soon be unable to express themselves other than by onomatopoeia. she writes. The columnist curries all the successes of the time, but Mario is not doing too badly: "The little pizza vendor, video game superstar, he's pretty cool. »
You have 57.15% of this article left to read. The following is for subscribers only.