Matthieu Delormeau expresses his opinion on Christophe Dechavanne in "TPMP"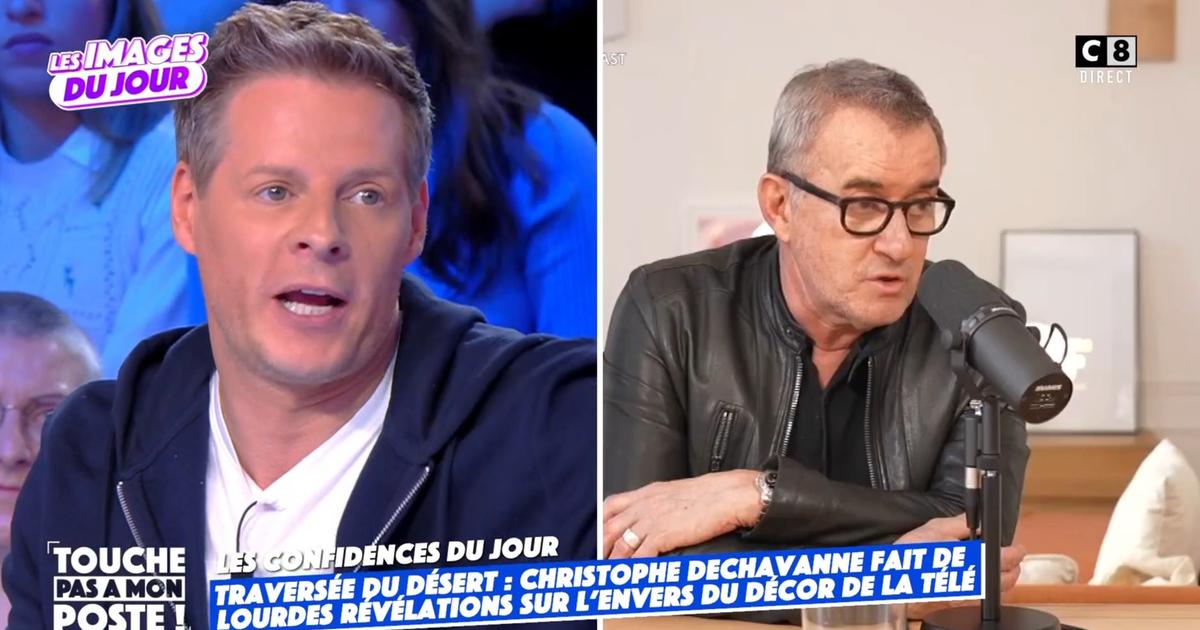 VIDEO – The ex-host star of TF1 recently confessed to having experienced a real crossing of the desert. The columnist of "Touche pas à mon poste" took advantage of these revelations to express the substance of his thoughts about him.
Cyril Hanouna returned, this Thursday, March 9, to the comments made by Christophe Dechavanne at the microphone of the content creator Louise Aubery. In the podcast entitled Inpower, the television host confides in his crossing of the desert. He would have indeed lived through a very complicated period before his return to the screen in "What time" alongside Lea Salame. "I'm one of the guys who got the most out of it. All my little comrades have fairly flat careers, for me it's been successes, failures, successes, failures… I took a lot of bowls. Me, I had bosses who told me "You can see that the public no longer wants to see you […] so go green". You have to have the shoulders anyway because it's a job that I love otherwise I wouldn't be there.delivers the host in the extract broadcast on the set of C8.
Read also"I beg you, let her talk!" : Léa Salamé sharply reframes Christophe Dechavanne in "What an era!"
And if a number of columnists like Gilles Verdez, Raymond Aabou Or Geraldine Maillet understand and defend it, others are sharper. "We can stop the ball of fake asses ? We will tell the truth: karma. In general, the animators come back. The hosts who don't usually come back on the air are the ones who – when they were on top – were obnoxious.spear Matthew Delormeau. The presenter of "Touche pas à mon poste", not understanding this reaction, asks the columnist what he has against Christophe Dechavanne.
"It went wrong"
To which he responds: "I have nothing against him. […] With everyone, it went badly. I knew him too, it went badly. Sorry, but it's odious. We reach out to you when you're in the hole but you've behaved well with people. No one reached out to him, no channel, no producer. For what ? Because this guy is odious, period. "When he complains, it's just that for ten years he was obnoxious to all the channel bosses, to everyone"annoys the columnist and presenter of "TPMP People".
Cyril Hanouna then intervenes to temper the comments made. Certainly, there was a time the presenter did not get along with the host of "The Wheel of Fortune". However, he asserts: "I like him. Every time he comes we have a good laugh. I produced it on C8 it went well […] He is a very stressed, hyperpunctilious person. He's going crazy», remembers the one who produced it on "Take it or leave it". "People sometimes mistake his stress for antipathy."