Maxime Le Forestier returns to Brassens, "vaccine against bullshit", for his 50-year career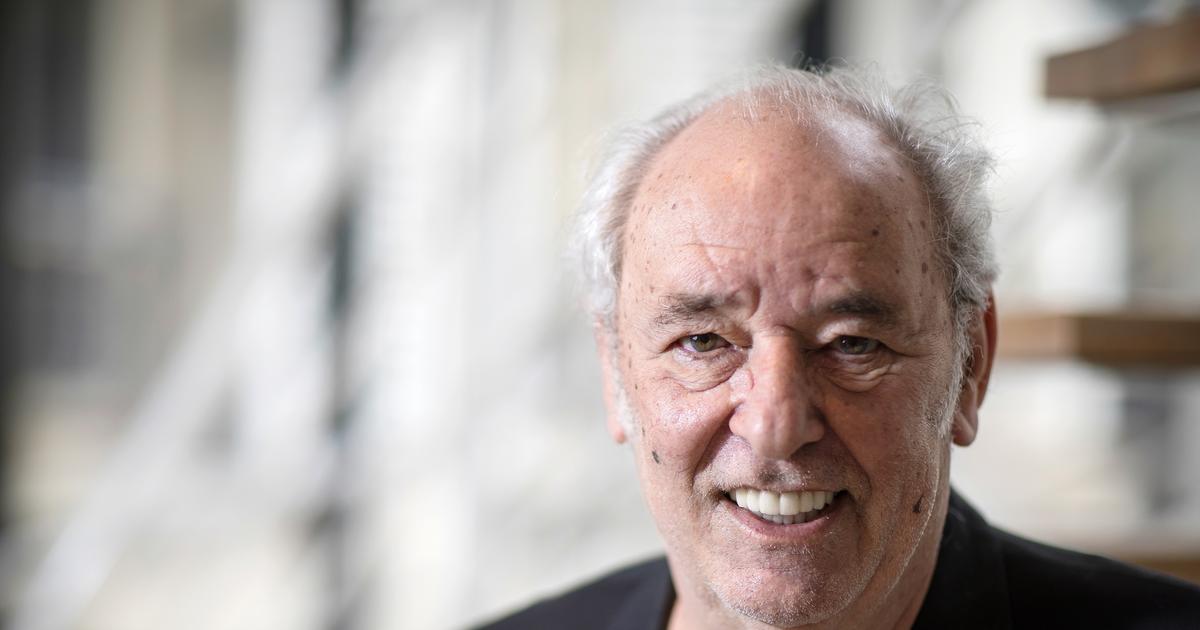 The 73-year-old singer devotes an entire tour to the celebration of the one he considers the Jean-Sébastien Bach of French song.
"Since 1995, I had not sung Brassenswhich is to French song what Bach is to classical music: a benchmark", entrusts Maxime Le Forestier who paid tribute to him in 2021 in a book, Brassens and me (Stock editions). "In 1963, the same week, I discovered song, guitar and Brassens! It was a real shock that oriented my life. I was 14 years old. I bought myself a guitar and some Brassens sheet music that the merchant had recommended to me. I didn't know Brassens: we were very classical music in the family"recalls Maxime Le Forestier, soon to be 74 years old.
"I only met the man in 1972, when I started, backstage at Bobino. The third founding meeting took place on his death… His secretary Pierre Onteniente, nicknamed Gibraltar, gave me a book. There was everything in it that Georges wanted to see him survive.adds Maxime Le Forestier who, with renaudcontinues to bring to life the timeless work of the author of Buddies first.
Read alsoPersonal collection of Brassens: a war between his family and his friends
"I realized that everything had been written on Brassens, but very little about the composer. This tour Brassens evening develops the musical side. With three musicians including my son Arthur, we designed arrangements closer to the originals», explains Maxime Le Forestier who, for the first time, abandons his favorite instrument. "I waited to be the age that I have and to break my elbow to finally give up the guitar… I discover that it's super pleasant to stop dividing your brain in two!he says. "When it comes to Brassens, complicity with the public is always there.»
Remission
On the occasion of his fifty-year career, Maxime Le Forestier also re-recorded his own songs including san francisco, born somewhere and Pass my waybrought together in a double live album entitled "We finally found a date". "I recorded it between when I found out I had cancer and when I started radiation therapy… I thought maybe I wouldn't sing again… So I I wanted to keep a memory…», notes Maxime Le Forestier, in total remission.
Read alsoMichel Jonasz, blues player
"The interest of the public for fifty years touches me… It is a privilege: the proof that we continue to understand each other with people…"says the singer. "I'm happy to have lived until then… I love nostalgia when it's sung by Brassens or Souchon, but it's a feeling that I don't like to feel… There is regret in nostalgia… It's a bit antagonistic with the song which is a factory of nostalgia. Everyone has their contradictions…», laughs Maxime Le Forestier who «would never have imaginedto make such a career.
At 16, expelled from high school for indiscipline, he took his first steps as a duo with his sister Catherine. Mustakiwith whom they become friends, gave them a few songs including My freedombefore Serge Reggiani don't take it back.
Recently, Maxime Le Forestier joined the label Tôt ou tard which offers himunexpected freedom":"my contract at Universal was over, with no offer to continue… Many majors, in the hands of financiers, don't even seek to make good records, only to raise the stock market. My new label considers artists!".
---
HAVEALSO – Sting in concert in Chambord: "The music must reflect the grandeur of the place", rejoices the musician