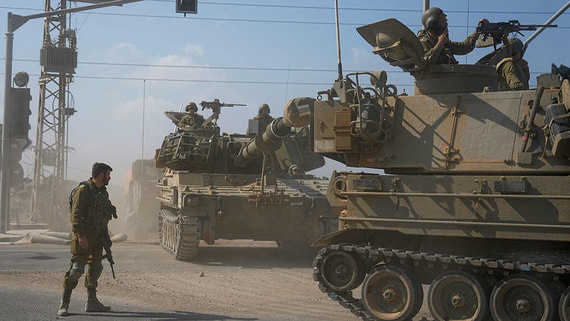 The Israel Defense Forces (IDF) entered Gaza City after completing its encirclement, engaging in battles with Hamas, The Hill and Times of Israel report, citing the country's armed forces spokesman Daniel Hagari.
"Our forces destroy terrorists in close combat, in any place where combat is required, even if it is difficult, the IDF and its soldiers have the upper hand," he said.
He said troops were "in the heart" of the northern Gaza Strip, deepening the ground offensive. The fighting, Hagari added, is taking place in dense urban terrain, which requires soldiers to be highly professional and have "great courage." Since the beginning of the operation, the Times of Israel clarifies, 19 Israeli soldiers have been killed.
The Gaza-based Palestinian group Hamas attacked southern Israel on October 7. The Israeli army responded by launching Operation Iron Swords. On October 27, the Israeli military announced an expansion of the ground operation and called on residents of the northern Gaza Strip to move to the south, promising them humanitarian istance. On November 2, the Israeli army conducted an operation to encircle Gaza City.
According to the latest data, more than 10,000 people have died as a result of the escalation of the Palestinian-Israeli conflict. Gaza reported more than 9,000 deaths in Israeli strikes, and about 1,400 people were killed in Israel after the group's attack.