"Mediapart" denounces "prior censorship" before the publication of a new investigation into the mayor of Saint-Etienne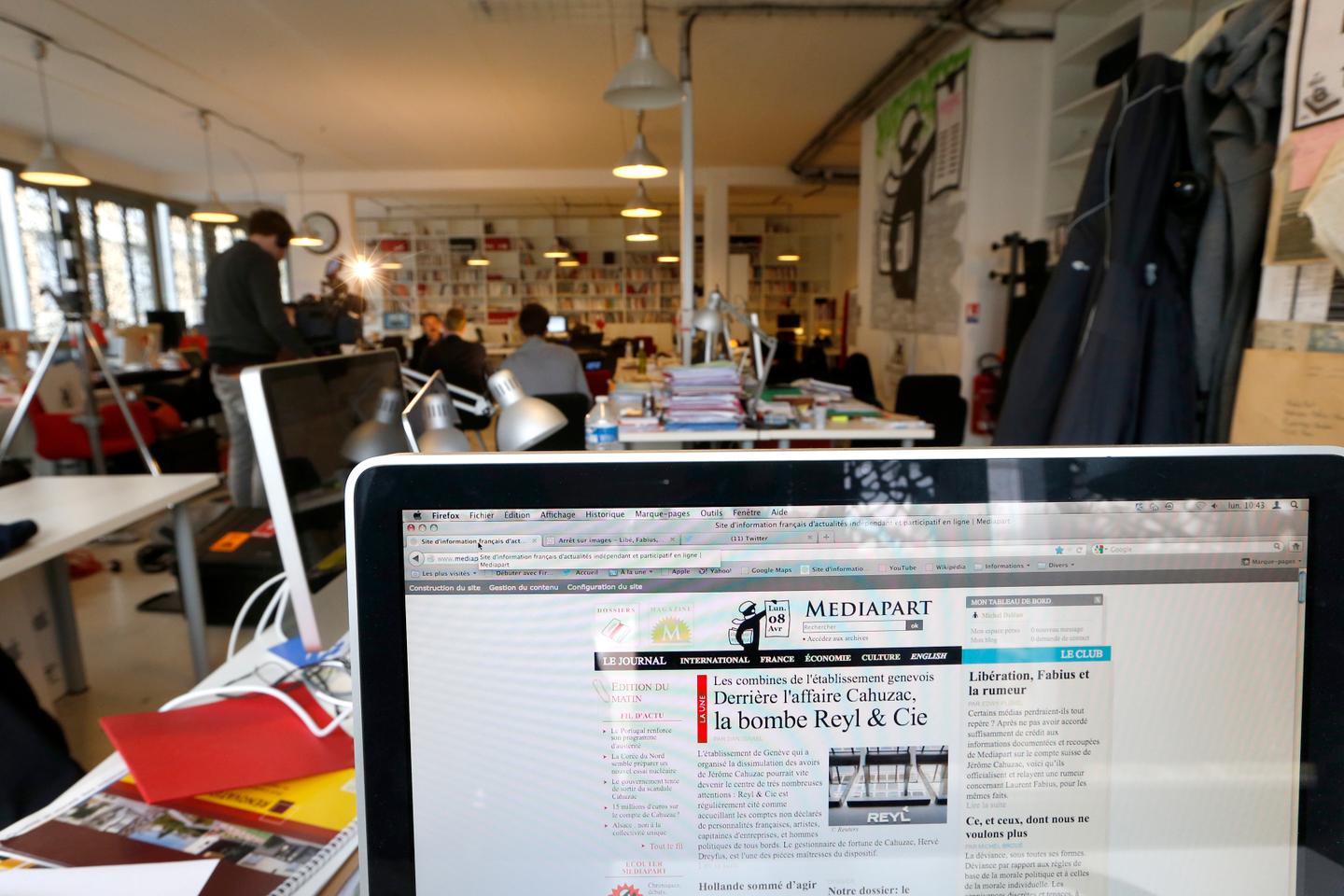 "An unprecedented legal act in the memory of a journalist and a lawyer"according to the director of the publication of Mediapart, Edwy Plenel. Justice has banned the news site from publishing a new investigation into the mayor of Saint-Etienne, Gaël Perdriau, after its previous revelations of alleged blackmail to intimate video, lamented Monday, November 21 the investigative media, denouncing a "unprecedented prior censorship".
This order of the Paris court was issued urgently on Friday, November 18, at the request of Mr. Perdriau, according to Edwy Plenel, author of a post on the subject. The request filed the same day by the lawyer for the mayor of Saint-Etienne, Christohpe Ingrain, constitutes for the journalist a "alarming prior censorship" resting on a "procedure totally foreign to press law".
Mr. Plenel details:
" "Mediapart" was not informed of this procedure and the order was taken by a judge without our newspaper being able to defend its work and its rights. (…) [L'ordonnance] urged us "not to publish under penalty of 10,000 euros per extract published" new revelations on the political practices of the mayor of Saint-Etienne, based in particular on the same recordings which enabled us to reveal the scandal of the blackmail with the sextape of which his first centrist deputy, Gilles Artigues, was the victim. »
"Use of rumor" against Laurent Wauquiez
According to the site, Mr. Perdriau invoked "an invasion of privacy" to ask the justice for the non-publication of this article. The journalist who conducted the investigation had previously asked him for his position on the "new facts" what the article should be about.
In his article, Edwy Plenel specifies that the facts subject of the new investigation "question the practices of the mayor of Saint-Etienne, in particular in the use of rumor as a political instrument". "This time, their victim is a notable figure on the right, Laurent Wauquiez, LR president of the Auvergne-Rhône-Alpes region"he adds.
"Our lawyers are implementing all possible legal remedies to quickly put an end to this censorship", warns Mr. Plenel, drawing a parallel with another court decision taken in early October by the Commercial Court of Nanterre. Sued by the Altice group for publishing articles based on documents stolen by hackers, the news site reflections saw himself prohibit the publication of others. The appeal hearing will take place on Wednesday in Versailles.