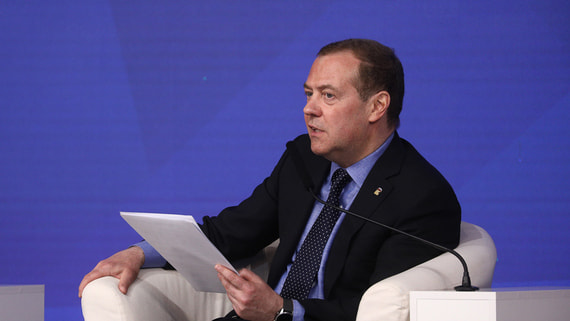 Russia will consider the possibility of Russians using foreign pports to obtain government services, said Deputy Chairman of the Russian Security Council Dmitry Medvedev following a meeting of the commission on migration policy.
"The issue of Russian citizens using foreign, and not just internal, pports to perform legally significant actions and receive government services will be comprehensively studied," he wrote on his VKontakte page.
Medvedev also said that in the first half of the year, 8.2 million foreigners visited Russia, which is 62% more than in the same period last year. Migrant workers are important for the country, but the arrival of hundreds of thousands of people also creates problems, such as increased crime and conflicts with local residents, he added.
Last week, the Russian Foreign Ministry proposed indexing fees for consular services that Russians can receive abroad, including fees for issuing foreign pports. The Foreign Ministry proposed increasing the cost of issuing a regular international pport with a five-year validity period from $30 to $35, and a ten-year pport with biometric data from $80 to $90.
At the end of August, the Ministry of Internal Affairs presented a list of signs by which a foreign pport can be declared invalid. These include violation of the security elements of the pport form and its integrity, as well as damage to photographs, machine-readable records and electronic storage media.
On September 18, Russian President Vladimir Putin signed a decree equating the presentation of information from identification documents through the Gosuslugi mobile application to the presentation of the documents themselves. The cases and procedure for submitting information in electronic form will be determined by the government and the FSB within three months.