Medvedev, cracks, makes fun of the supporters and loses in Metz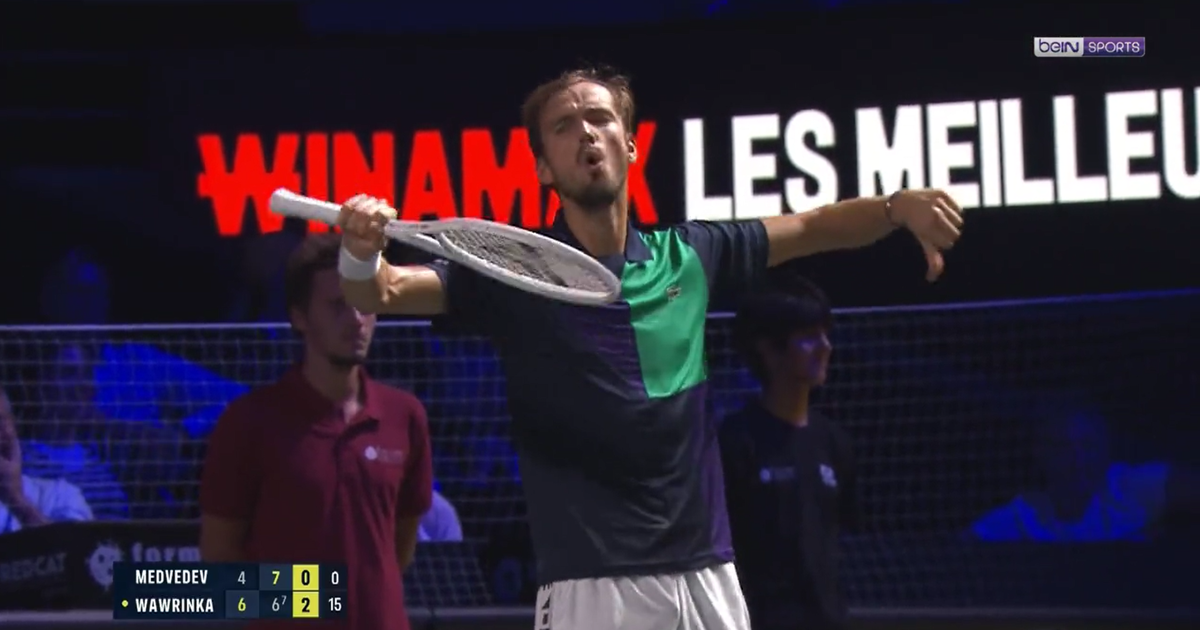 Daniil Medvedev has mocked some of the French fans who booed him for throwing his racket away during his loss to Stan Wawrinka at the Moselle Open in Metz.
Stan Wawrinka won 6-4, 6-7 (7/9), 6-3 to reach the quarter-finals of the Moselle Open, against Russian Daniil Medvedev (seeded n ° 1) Medvedev, seeded number one, lost his temper after being down 2-0 in the deciding set and bounced his racquet off the court, leading some fans to express their displeasure by booing them.
The world No. 4 (26) gave thumbs up, laughed at their boos, which only amplified. The chair umpire and Wawrinka tried to calm the crowd but Medvedev was not done, gesturing as if to say the fans had lost their minds, before play resumed.
Stan Wawrinka played down the incident after his first win against a top-10 player since the 2020 Paris Masters against Andrey Rublev. "We always have great battles", said the Swiss during his interview on the court. "He is at the top of the ranking. He's one of the best players and the nicest person off the court, so it's always great to play against each other.»
SEE ALSO - Behind the scenes of Paris SG's victory over OL (0-1)