Meillard wins over the Schladming giant, Pinturault 7th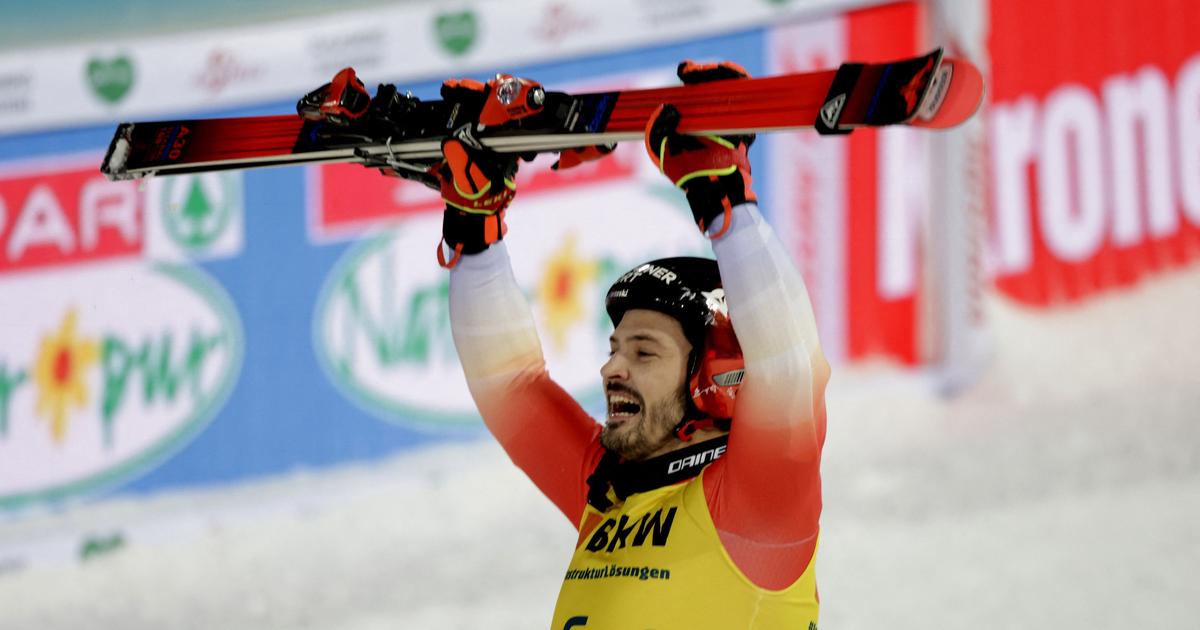 The Swiss skier won the giant of Schladming (Austria) on Wednesday ahead of his compatriot Gino Caviezel and the Austrian Marco Schwarz.
Swiss Loic Meillard won the Alpine Skiing World Cup giant of Schladming (Austria) on Wednesday, where Alexis Pinturault took 7th place. To win the first giant of his career, Meillard beat his compatriot Gino Caviezel by 59/100 over the total of the two races and the Austrian Marco Schwarz by 81/100, in a race canceled in Garmisch (Germany), due to lack of snow. , and taken over by the Austrian station for a nocturnal competition.
The giant Olympic champion and Swiss world No.1 Marco Odermatt did not start, to rest his left knee after suffering a blow on Friday during the descent of Kitzbühel (Austria). Still well ahead of the general classification, Odermatt hopes to be restored for the two super-Gs scheduled in Cortina d'Ampezzo (Italy) on Saturday and Sunday. Alexis Pinturault bounced back to 7th place after having experienced two eliminations in slalom on Sunday in Kitzbühel and already on Tuesday in Schladming. World champion Mathieu Faivre finished 17th.