Mélenchon assumes a strategy between the Assembly and the street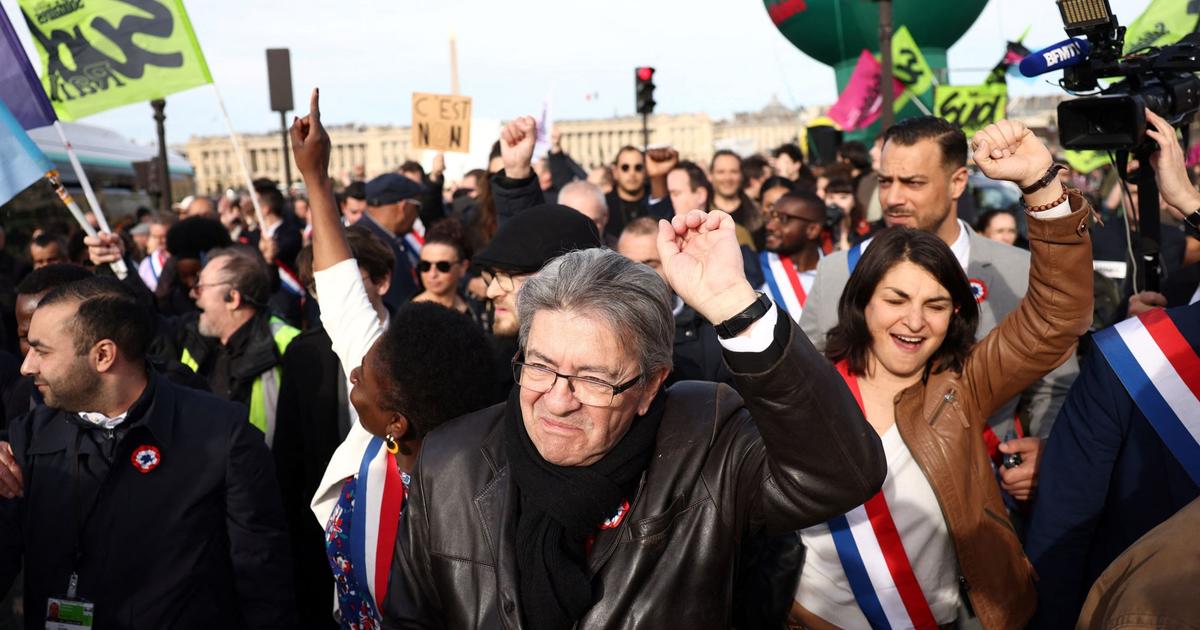 ANALYSIS –The member was delighted to see his colleagues intoning The Marseillaise Thursday inside the Hemicyle, and sees it as a positive sign for the future.
Asked about a possible desire to stand for legislative elections in Marseille, this social capital in which he keeps coming back after having been elected deputy between 2017 and 2022, Jean-Luc Mélenchon leaves with a great sound laugh. It is "No», unambiguous at this stage. Wednesday, on the sidelines of the mobilization against the reformthe triple presidential candidate cannot help but add, for those who are tempted, including within the Nupes and among the Insoumis, to offer him a life of rest at 71 past: "I'm in retreat, not in retreat!"Somewhat isolated lately, he does not skimp on his pleasure.
You should have seen him act and be jubilant the next day, when the members of his group sang The Marseillaise standing, placards in hand – "64 years old is no" Or "Democracy". The image was placed in one of the New York Times Friday. THE Guardian British preferred a photo of the group of Insoumis deputies, including their president, Mathilde…