Mélenchon regrets nothing, at the risk of plunging LFI into crisis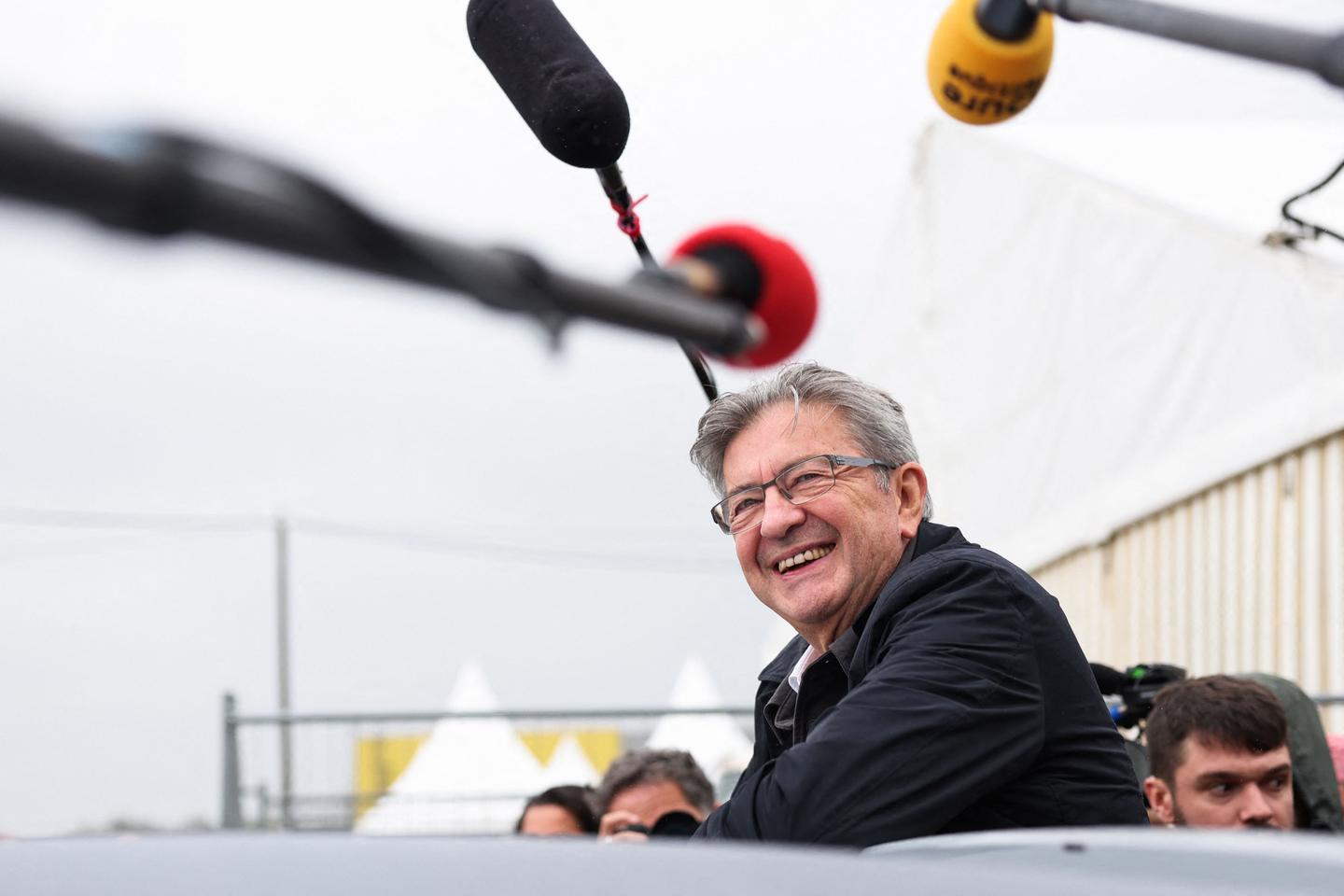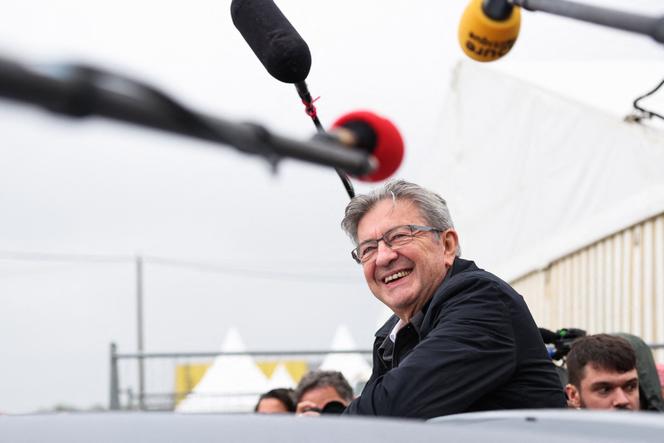 The "rebellious" would have liked to move on, quickly, close the ban and talk about the return to social life, the "big march" of October 16, everything rather than Adrien Quatennens, who recognized, Sunday, September 18, violence against his wife. Despite the withdrawal of the deputy from the North, as the days go by, the Quatennens affair takes on the air of a crisis. And instead of Adrien Quatennens, it is Jean-Luc Mélenchon, for lack of having clearly distanced himself from it, who finds himself in turmoil. After having supported the deputy on Sunday, the former socialist senator came to the National Assembly on Thursday morning to address the 75 deputies of the group for the first of their two parliamentary days.
As he was about to enter 110, rue de l'université, a team of journalists from the "Quotidien" program questioned him on the subject. Filmed throughout, Jean-Luc Mélenchon answers the question in a strange way: "Do you regret your tweets about Adrien Quatennens? » "Sir, I weigh my words all the time, you are the one who regrets what you are saying"he replies to the journalist before patting his cheek in a half-paternalistic, half-intimidating gesture.
The deep exasperation of Jean-Luc Mélenchon would almost recall the dark hours of the episode of the searches, in October 2018, when he had lost his calm in front of the police who entered the headquarters of La France insoumise (LFI). During his presidential campaign, which lasted a year and a half, he had patiently erased the traces of this episode which had become a meme, justifying it if necessary by its "Mediterranean Temperament".
Locked in an attack form defense
But the Quatennens affair again places the tribune in a position where, rather than acknowledging an error, he locks himself into a defense in the form of an attack against the media, which have become targets. On the merits, he maintains his remarks, which have so shocked the defenders of the cause of women. "While he usually understood society well, there, he does not understand that something is happening. The first tweet was a mistake, the two tweets were a mistake, he confirms the termsreacts the ecologist Sandrine Rousseau. At LFI, they did not understand the feminist wind in society. This is their first internal crisis. » During the group meeting of "rebellious" deputies on Tuesday, Jean-Luc Mélenchon's tweet was discussed. The message of the new deputy Pascale Martinfrankly condemning her remarks, too: some congratulated her, others did not.
You have 42.86% of this article left to read. The following is for subscribers only.