Mets want slice of NBA rights pie for Wembanyama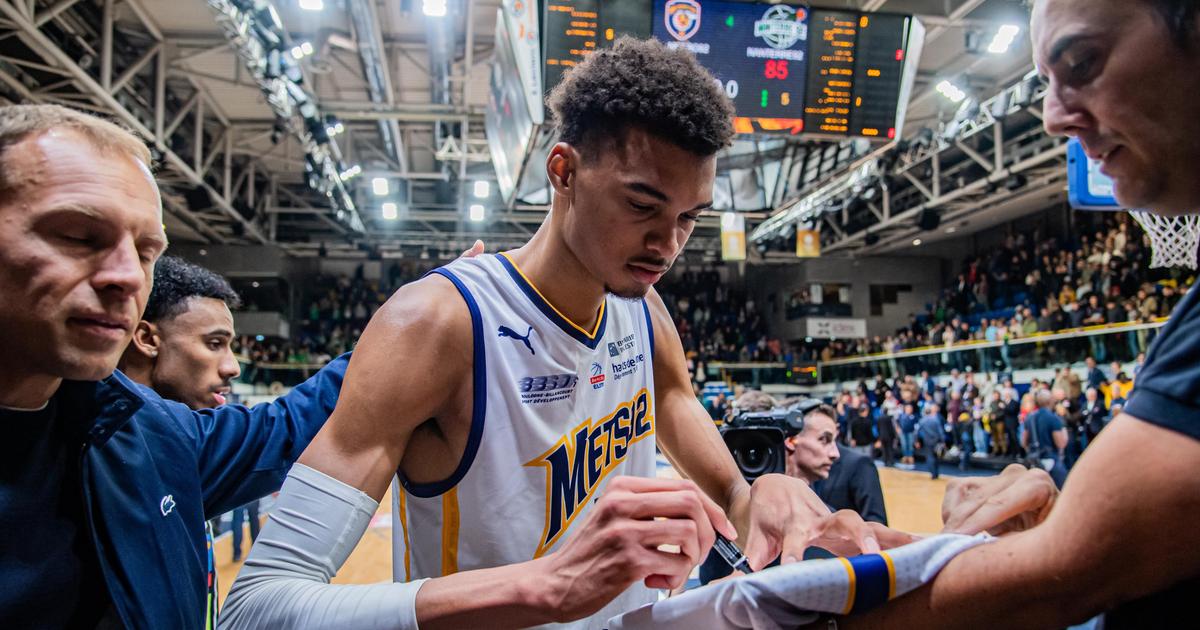 The Metropolitans 92 of Boulogne-Levallois have officially asked the National Basketball League (LNB) for a share of the amount paid by the NBA to broadcast Elite matchesincluding those of their team where the prodigy Victor Wembanyama, or donated to the clubs. The "Mets" made this request during the November 4 steering committee, whose members decided "unanimously not to redistribute this financial contribution", according to the statement of decisions.
According to the management of the Mets, joined Tuesday by AFP, the NBA paid 137,000 dollars (133,000 euros) to buy, at the end of October, all the championship matches this season of the club which plays in Levallois-Perret, where Wembanyama plays. , 18 years old and highly anticipated to be the No. 1 of the next draft, in June. Also included in the contract are the Leaders Cup, from February 17 to 19 between the eight best teams in the first leg, the All Star Game on December 29 and certain matches of the final phase. The LNB and the NBA have refused to disclose the amount of the contract, which according to the management of the Metropolitans 92 "could have been more substantial".
"We don't feel respected"
The League has no obligation to transfer part of the broadcasting rights abroad to the clubs. But, she told AFP, the steering committee could decide at the end of the season to do so.based on the amount of marketing revenue» collected. After the decision of the steering committee of November 4, the management of the Mets indicated to AFP to think about bringing a possible legal action "but we will only do it if it has a chance of succeeding".
Gold, "the League seems in its right to legally", adds the management of Boulogne-Levallois, "surprised not to have been approached more closely". "We don't feel very respected", we continue from the same source. "The League presented the purchase as involving the entire Elite. But the NBA only communicates on Wembanyama, and its attraction (for the French championship, editor's note) is only the consequence of the week we spent in Las Vegas. There is an ambiguity"We argue on the side of the Hauts-de-Seine club.
The NBA invited the Mets in mid-October to play two matches near Las Vegas against a team from the G-League, its lower league where players are developing, in order to make Wembanyama better known to the public, managers and recruiters. The inside of 2.21 m punctured the screen and was compared by LeBron James to a "extraterrestrial".
SEE ALSO – Basketball: the NBA sets out to conquer the African continent