Michel Boujenah recounts his difficult arrival in France in "A Sunday in the countryside"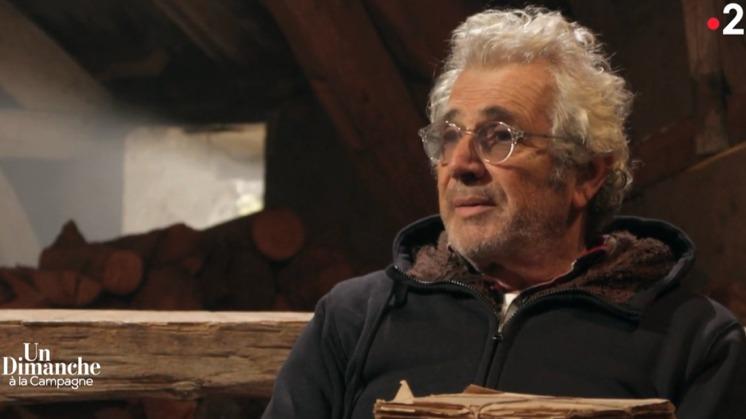 Yesterday afternoon on France 2, the comedian confided in the face of Frédéric Lopez on the "uprooting", from Tunisia to France, which he experienced as a child.
"I made the bet to write my first show on Albert, a young Jew who arrives in France. Within a week, the guys were fighting with their fists for places. I went to Léon Zitrone's "20 heures", I was invited to Michel Drucker's sofa", remembered Michel Boujenah. Guest of the program "A Sunday in the countryside", the actor recounted his dazzling debut, but he also admitted that he would never have bet on his success.
Read also"There was a kind of guilt but…": Frédéric Lopez justifies the absence of a mobile phone in "A Sunday in the countryside"
The 70-year-old comedian told Frédéric Lopez that he had a difficult childhood linked to his departure from Tunisia. "Before leaving, I broke all the windows in my street with a slingshot then I hid," he said before detailing having "stopped eating and drinking because he was angry with his parents".
"I sent a guy to the hospital"
Once in France, her family settled in Bagneux in the Hauts-de-Seine. The teenager's schooling got off to a very difficult start. "I was repeatedly insulted. I was told hi "Dirty Arab!", "Hello dirty Jew!""he recalled under the aberration of the other guests Chimene Badi and Francois Alu.
By force, Michel Boujenah said he fought until "send one of his harassers to the hospital". Uprooted, the teenager who "lisped" gave a talk that changed his life. Encouraged then to do theatre, the actor abandoned medicine after two hours of lessons by making a pact with his father.
"I asked him to give me five years", he negotiated. Despite many doubts on the part of the actor who has long wondered about "Who might be interested in the story of a little Tunisian Jew", the twenty-year-old started. A successful bet and revenge for the actor who was even Caesarized in 1986 for his role as an actor in Three men and a bassinet. This success, Michel Boujenah recognizes the advantages but especially the disadvantages. "I blew a fuse", he regretted. A sluggish insurance that even "could make him vomit with shame". Aware of the importance of work and keeping your feet on the ground, the comedian laughs today.