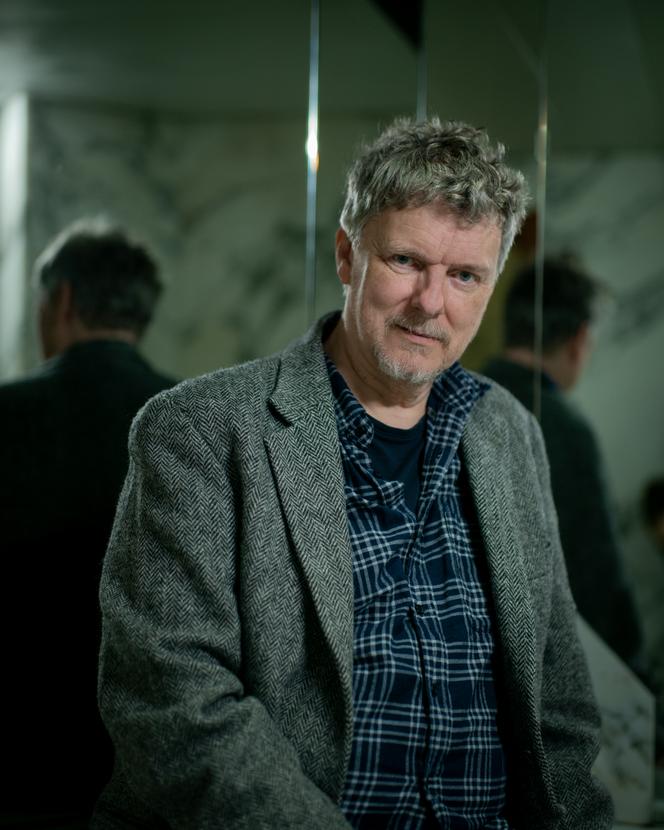 Where have the Géo Trouvetou of staging gone today? The inventors of cinema for whom a film that cannot be tinkered with is lost in advance, those who put their hands to the images as well as the dough, bring out their little laboratories of shots teeming with crazy and dreamy ideas? Michel Gondry, eternal 60-year-old teenager, embodies for many this specimen of a little genius chemist discovered in the 1990s in the then effervescent way of the clip, with legendary pastilles signed for Björk (Human Behavior), Daft Punk (Around the World) or Neneh Cherry (Feel It). At the beginning of 2000, he borrowed the royal style of the feature film, whose harvest brings together, among other things, a mental melodrama that has become cult (Eternal Sunshine of the Spotless Mind2004), a vibrant ode to amateur pastiches (Be nice, rewind, 2008) or a singular page by the superheroic blockbuster (the green Hornet2011).
The title of his latest feature film, The Solution Bookwhich will be presented at the Quinzaine des cinéastes, Monday, May 22, eleven years later The We and the I (2012), lets imagine a breviary or a survival manual, which could fix the definition of his handyman cinema. Michel Gondry evokes about him a "difficult filming". " I went in so many directions at the same timehe explains, a few days before the Cannes Film Festival, in the premises of his production company, in Paris, an extremely creative and painful period at the same time. We shot on the scene of the action, a house in the Cévennes in the heart of nature. The team gathered there helped me a lot to get things out of my head. »
The film presents itself as a self-portrait of the filmmaker in crisis, with Pierre Niney in the skin of the alter ego. " Which is very practical when making a self-portraithe advances, it's that you don't need to invent motivations or reasons: it's all there, you start from yourself, you just have to remember. And then Pierre Niney didn't have to go very far to understand his character, since he had him in front of him! We are always afraid that it will be judged navel-gazing or narcissistic, but, after all, some have written very beautiful biographies. »
Sledgehammer
The Solution Book comes eight years later Microbe and Diesel (2015), the odyssey of two children, which remained the last news of the filmmaker on the big screen. " I never stopped trying to make movies in the meantime »he pleads. " Sometimes it misses. And movies take time. Seven or eight years of waiting for a director is common. It's a little demoralizing, because the length of a life is divisible into the number of films. I remember Godard saying: "I still have seven or eight films left in me", and now he's gone. »
You have 54.89% of this article left to read. The following is for subscribers only.