Michel Hazanavicius has fun with amateurism in the cinema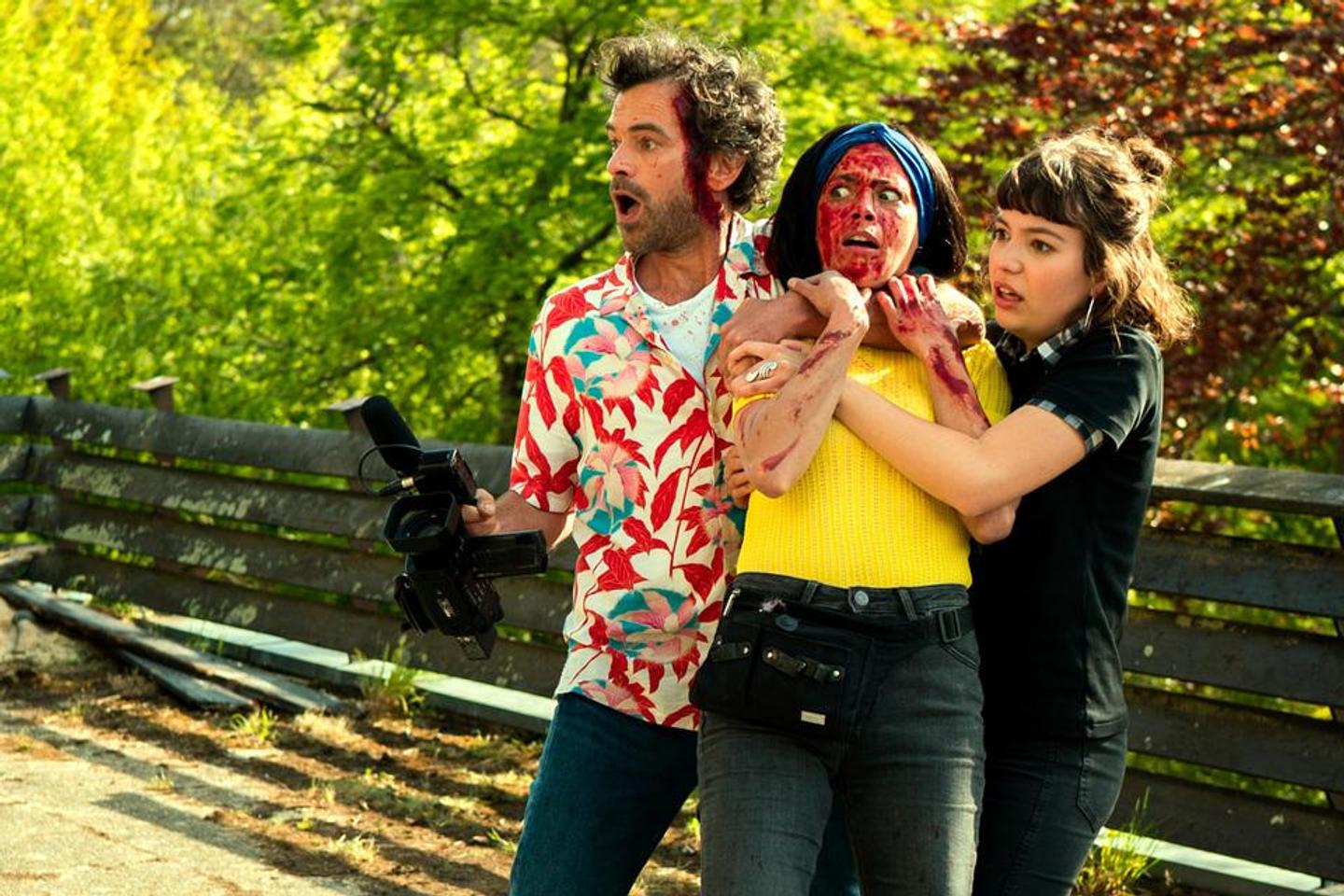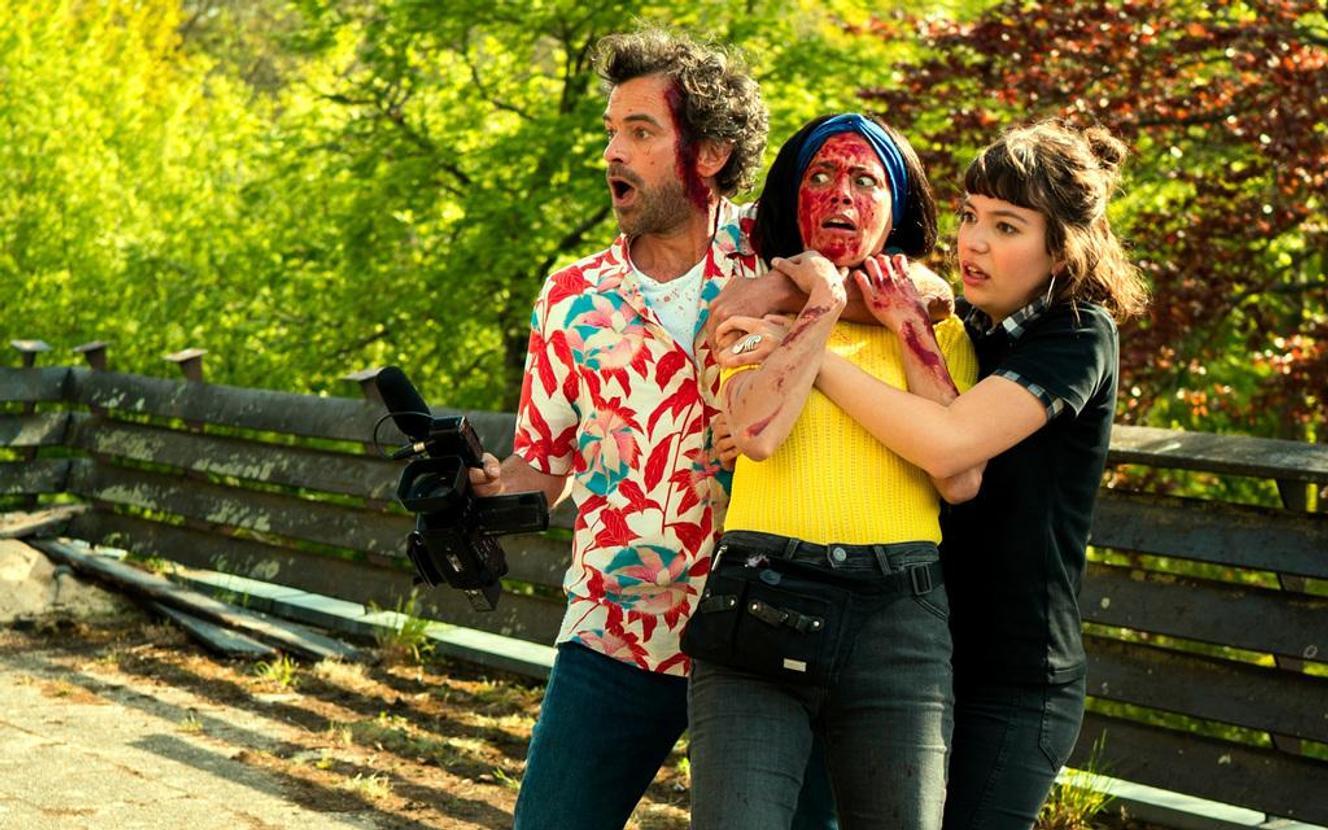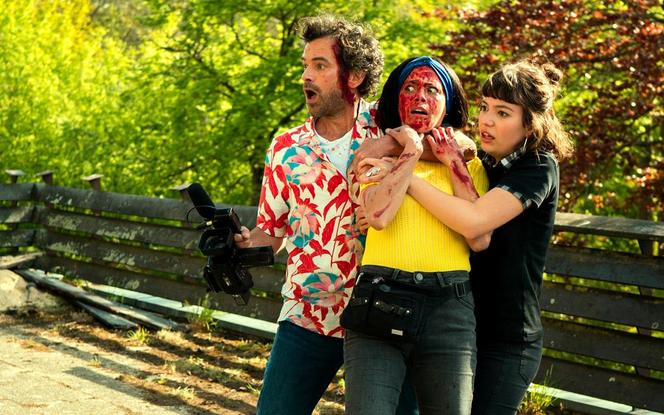 CANAL+ – TUESDAY, JANUARY 24 AT 9:10 P.M. – FILM
Three weeks before the 75e Cannes Film Festival, in May 2022, the opening film by Michel Hazanavicius was already talking about him, backpedaling on his first announced title, Z (like Z), a letter that has become infrequent for its acquaintances with the warmongering acronym displayed by the Russian tanks that entered Ukraine. Renamed more diplomatically Cut!the film more readily identifies with the model high concept Japanese of which it is the French version: Don't cut! (2017), by Shinichiro Ueda – low-budget horror comedy, phenomenon in the Archipelago, which was the subject of a franchise in several countries.
Follower of pastiche and diversion, Michel Hazanavicius finds there a playground to his measure, since it is a question of putting in abyme the shooting of a film of broke zombies, and therefore of playing on various degrees of metalanguage. In a disused building, a director of series Z (Romain Duris) tries to tear from his actress (Matilda Lutz) an expression of terror, when real undead appearing out of nowhere storm his team (including Bérénice Bejo as a make-up artist and Grégory Gadebois as a cameraman).
But something, in the form, is not right: actors who play badly or seem to furnish, camera which does not always follow, quirky replies, erratic glances… Hazanavicius then compiles laboriously, in a sequence shot of half an hour, a whole series of snags in the performance contract, like a ridiculous sketch that would generate crude artifices to make fun of it.
poetry of enthusiasm
Subsequently, the story goes back three months, when the same director, stagnating in television work, was offered by Japanese producers to shoot a horror film, but under live conditions and according to certain somewhat arbitrary (characters must have Japanese names).
So we come back to the moment of filming, but replayed this time from the angle of its manufacture, jostled by precarious conditions and all sorts of mishaps explaining one by one the defects previously noted. This part turns out to be much more sympathetic, and at times funny, in that it recognizes in the approximate and the "badly done" a kind of poetry of enthusiasm, a love of amateurism in the cinema, which would have the privilege of authenticity.
A pleasant ode to mediocrity, with its share of demagoguery. A way of knocking down the totem of cinema experienced as a heavy superego to praise the collective construction site and the fun of its self-taught practice. There is no doubt in this a part of profession of faith: Hazanavicius, too, started on television and cannot prevent himself from looking at the cinema from the outside, like an imaginary already constituted, whose valid pastiche despite all the authority.
Cut!, film by Michel Hazanavicius (Fr., 2022, 111 min). With Romain Duris, Bérénice Bejo, Grégory Gadebois, Finnegan Oldfield, Matilda Lutz. Broadcast on Canal+ and available on demand on MyCanal.