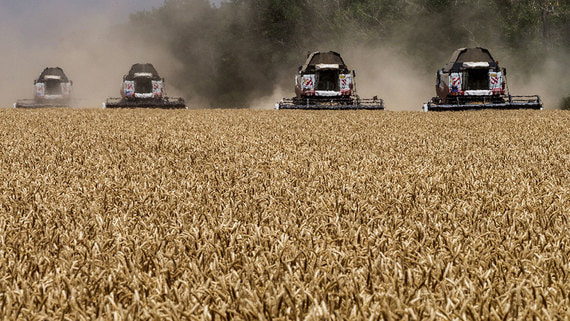 Due to the lack of fuel and lubricants (fuel and lubricants) for farmers in some regions, there is a risk of disruption of the harvesting campaign and sowing of winter crops, Russian Minister of Agriculture Dmitry Patrushev said at a joint meeting of the State Duma committees on control and on agrarian issues.
According to him, a week ago only high prices for fuel and lubricants were discussed, but now the very availability of fuel is in question.
"We need to have fuel and lubricants available. We need to solve this problem in order for it to appear in stock. Because we have a problem with availability. Now we will stop harvesting, and we will not be weeded out for winter crops. It will be a disaster," T quoted him as saying.
At the same time, the minister proposed to temporarily ban the export of petroleum products until the situation stabilizes.
Deputy Head of the Ministry of Energy of the Russian Federation Pavel Sorokin at the same meeting noted that the department is working daily with refineries to bring the required volumes to agricultural consumers.
"The Ministry of Agriculture stated the need for 500 thousand tons to complete the sowing season in September-November. Worked out with Rosneft," he said.
A meeting will also be held today with refineries from regions where Rosneft is not dominant, the official added.
Sorokin also said on September 6 that the Ministry of Energy had submitted to the presidential administration and the government a draft law on the "gray" export of petroleum products, according to which only refineries would have the right to deliver abroad. Now, due to the difference between export and domestic prices, many unscrupulous players buy oil products for which a damper was paid from the Russian budget, and then sell them for export, he noted.
As Vedomosti wrote earlier, in the seven months of this year, according to Rosstat, refineries produced 25.6 million tons of gasoline (+3.7% yoy) and 51.9 million tons of diesel fuel (+6.8%) . In July this year, 3.8 million tons of gasoline were produced, which is 1% less than in July 2022 and 3.2% more than in the previous month of 2023. Motor fuel output in Russia is stagnating amid record growth wholesale prices for it on the SPIMEX commodity exchange.
On September 5, the head of the Russian Grain Union (RGU), Arkady Zlochevsky, said that the supply of Russian grain in the agricultural year that began on July 1, 2023-2024, could exceed 60 million tons – a record result of the previous season. In August, 7.7 million tons of grain were exported, which is also a record monthly figure, he added.