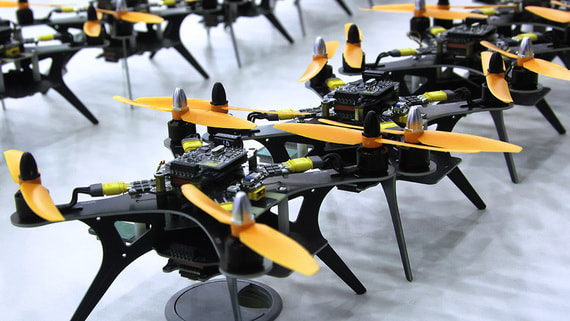 According to the results of 2023, the volume of the Russian market for unmanned aerial systems (UAS) and services using them can reach more than 50 billion rubles, Deputy Head of the Russian Ministry of Industry and Trade Vasily Shpak said at a meeting in the government, where the draft Strategy for the development of unmanned aerial systems for the period up to 2030 and for the future until 2035
"By the end of 2023, we expect that the volume of the Russian market for UAS and services with their use will be more than 50 billion rubles. We expect that the share of domestic purchases in the public sector will be more than 90%," the press service of the Cabinet of Ministers reports.
According to Shpak, the successful operation of the industry also provides a synergistic effect for the development of other elements of the economy – electronics, software development, the provision of goods and services.
First Deputy Prime Minister Andrey Belousov announced the need to finalize the draft strategy "taking into account the comments and suggestions of the industry." He emphasized that the strategy is not a management document, but "rather ideological, so that we understand what we are going for, striving for."
On April 28, the Ministry of Industry and Trade announced that the draft BAS strategy for the period up to 2030 and for the future up to 2035 was sent for interdepartmental approval. In December 2022, Russian President Vladimir Putin instructed to develop a strategy. In late April, at a meeting on the development of BAS, Putin called for the production of drones to be streamlined, and also stressed that the development of these systems would become a key area for Russia.
As Vedomosti wrote in early May, the authorities estimated the annual need for financing the industry until 2030 at 70 billion rubles, and the total need at 560 billion rubles. According to the draft BAS strategy, the size of the Russian UAV market by 2030 should be 180,953 units, of which 147,200 will be produced domestically. In monetary terms, the total volume of BAS sales is estimated at more than 200 billion rubles. annually. Production will increase every year from 5,700 units in 2023 to 32,500 in 2030.