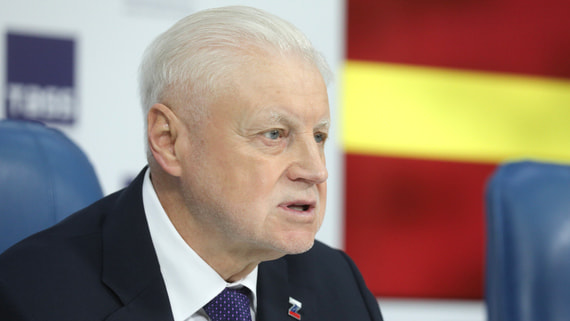 The leader of the "A Just Russia – For Truth" faction in the State Duma, Sergei Mironov, and his first deputy, Oleg Nilov, sent a letter to the head of the bank, Elvira Nabiullina, on September 14, on the eve of the meeting of the board of directors of the Central Bank of the Russian Federation, in which they expressed "extreme concern about the unreasonably high level of the key rate in Russia." .
"The high key rate has an extremely negative impact on the development of domestic industry and the entire economy of our country. Its further increase may further aggravate the conditions for the development of domestic industry," says their appeal (Vedomosti has read it).
The Central Bank of Russia, solving the problem of stabilizing the exchange rate of the ruble, is not implementing a policy of introducing currency restrictions, but is implementing a policy of increasing the cost of loans and further increasing costs for the Russian economy, deputies believe.
At the current level of the key rate, the availability of credit has been reduced for most Russian industrialists, they add. At the same time, it is the growth of industrial production that is the main condition for solving the problem of rising inflation.
In addition, the strategy of constantly increasing the key rate and abandoning even limited target emissions also affects the real income of the population, consumer demand, small and medium-sized businesses, and ultimately the economic growth of the country, the letter notes.
Deputies ask to consider the measures they propose: in particular, the Bank of Russia to resume easing monetary policy and ensure a consistent reduction of the key rate with the aim of gradually reducing final rates on credit resources to a level within 4%; on the eve of making decisions on the key rate, consult with representatives of the relevant State Duma committees; strengthen banking supervision over the credit policy of commercial banks.
On August 15, the Bank of Russia raised the key rate by 3.5 percentage points to 12%. The reason was increased inflationary pressure and inflationary expectations, which are pressured by exchange rate dynamics. The regulator did not rule out a further increase in the rate in the event of increased pro-inflationary risks. The next scheduled meeting will be held on September 15.