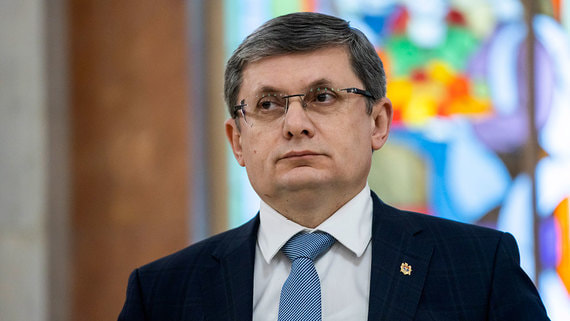 Official Chisinau decided to withdraw from the Inter-Parliamentary embly of the Commonwealth of Independent States (IPA CIS), initiating the appropriate procedure. This was stated by the speaker of the Moldovan Parliament, the leader of the ruling Action and Solidarity party, Igor Grosu.
"We decided to make a decision to withdraw from the CIS IPA. This is the first step, we will take other steps at the government and parliament levels," Grosu said (quoted by RIA Novosti).
Grosu explained that his country does not have common CIS borders, membership in the ociation did not allow Moldova to improve its economic situation or resolve the situation around the unrecognized Transnistria.
Relations between Russia and Moldova began to deteriorate after pro-Western forces came to power in the latter, led by President Maia Sandu, who is also a citizen of Romania. Since then, the influence of the European Union on the country has increased significantly, Moldova began to impose restrictions on Russian media, as well as accuse Moscow of "destabilization". In addition, many government officials in Moldova are in favor of unification with Romania – the country has already replaced the official name of the state language from Moldovan to Romanian.
On April 28, State Secretary of the Government of Moldova Artur Mizha said that Chisinau plans to terminate many agreements with the CIS in the near future. On the same day, the Moldovan parliament approved in the first reading a resolution on withdrawing from the agreements on the functioning of the Mir television and radio company. On April 17, the Moldovan authorities did not allow the head of Tatarstan, Rustam Minnikhanov, who was flying to the Gagauz autonomy, to get off the plane in Chisinau, and also expelled the Russian diplomat who met him.