Morocco demands from Adidas the withdrawal of an Algerian jersey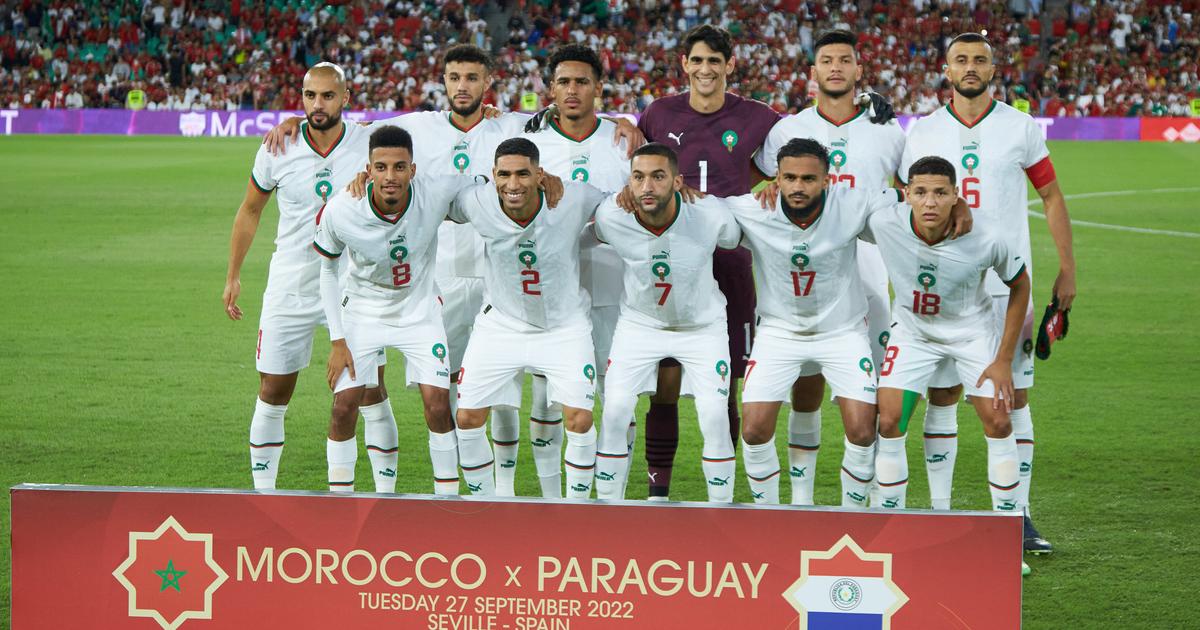 Dissatisfied with the new Algerian jersey "taking up the Moroccan cultural heritage", the Ministry of Culture asked for the withdrawal of the jersey from Adidas.
The Moroccan Ministry of Culture has ordered the German sports equipment giant Adidas to withdraw its new collection of jerseys from the Algerian football team, accusing it of having improperly appropriated the symbols of "Moroccan cultural heritage", AFP learned Thursday from his lawyer.
"This is a theft of motifs inspired by + Moroccan zellige + (ceramic characteristic of traditional Moroccan decorative art, editor's note) which appear on Algerian sports jerseys, which prompted the ministry to act urgently.", explained to AFP a source within the Ministry of Culture.
In a formal notice sent by e-mail and by bailiff to the CEO of Adidas Kasper Rorsted, of which AFP obtained a copy, the Moroccan lawyer denounced "cultural appropriation and an attempt to steal a motif from Moroccan cultural heritage to use it outside of its context".
Me Mourad Eladditioni, the ministry's lawyer, demanded the withdrawal within a fortnight of the collection of sports jerseys "inspired by the art of Moroccan zellige".
This controversy arises in a climate of permanent tension between the two Maghreb rivals.
Algeria severed diplomatic ties with Morocco in August 2021, accusing Rabat of "hostile acts". A decision "completely unjustified", according to Rabat.
"The Moroccan Ministry of Culture reserves the right to use all possible legal remedies before German and international courts."Warns the lawyer in his letter.
He also threatens to take the case "before organizations relating to the protection of heritage and copyright, Unesco and WIPO (World Intellectual Property Organization), in order to protect the elements of Moroccan cultural heritage from illicit attempts at appropriation".
However, the relevance of his approach did not convince everyone on social networks and in the Moroccan media, Internet users believing that there was "more pressing causesto defend in Morocco.
"We dive into the grotesque!", estimated on Twitter the journalist and TV host Abdellah Tourabi:"And the Spaniards who will file a complaint against Morocco for a large part of our cuisine (almond-based pastry for example) who took it from the Arabs, who took it from the Persians… and the Turks from whom we borrowed the Caftan and other symbols".
On September 23, Adidas tweeted a photo of the "Fennecs", the Algerian eleven, for the 2022-2023 season"inspired by culture and history".
This new design, according to the German sports equipment manufacturer, draws its inspiration from the Mechouar Palace in Tlemcen, in northwestern Algeria.