MP LFI Louis Boyard criticized for calling on students to block in the form of a challenge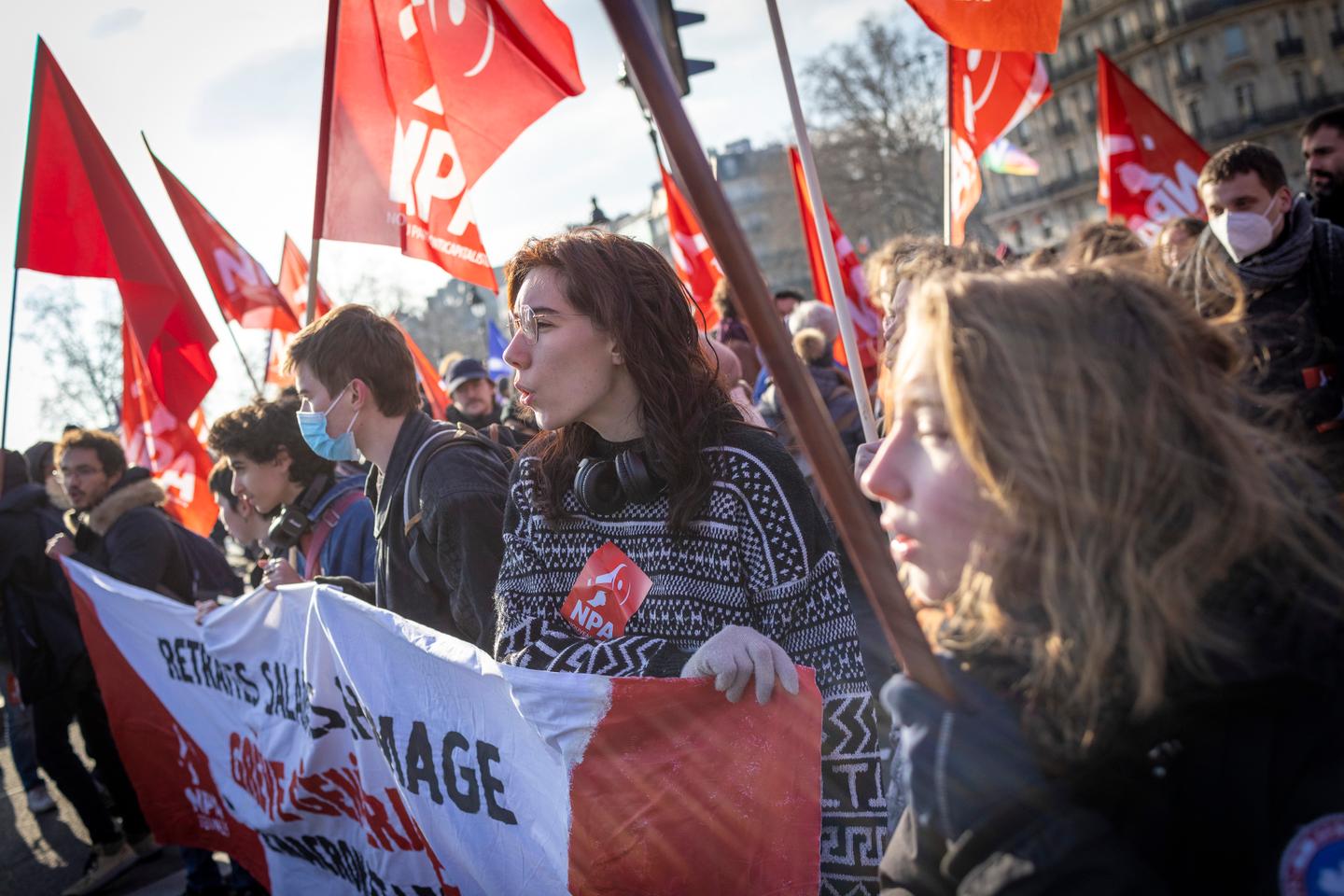 Two days before the new day of mobilization against the pension reformthe "rebellious" MP Louis Boyard launched on Sunday March 5, on social networks, a "Blockade challenge"calling on students and high school students to post their "best pictures" blockages of establishments, on March 7.
"All high schools and universities are expected to be blocked (…) That's why we're launching the hashtag #BlocusChallenge: post your best photos of high school and university blockades.said, in a video posted on Twitterthe deputy of Val-de-Marne.
A photo will be drawn. "The team of blockers will be invited to visit the National Assembly with us", adds the youngest of the National Assembly, 22 years old. By Sunday evening, Louis Boyard's video had been viewed more than five million times on Twitter.
Strong political reactions
The initiative is not to the liking of the President of the National Assembly, Yaël Braun-Pivet, who reacted quickly. The Palais Bourbon "is not a competition prize. Politics is not a TikTok challenge. You should serve them, you are hurting them. Respect your function, respect your institution, respect the French people! »she wrote on Twitter.
The video aroused strong reactions in the political class. "If ridicule does not kill, Parliament is more and more weakened by the indignity of the methods of Melenchonie"commented Renaissance MP Charlotte Parmentier-Lecocq. "Calling constantly for disorder, wanting to transform everything into a ZAD, multiplying excesses and excesses is unworthy of a sitting parliamentarian"noted, for his part, the deputy National Rally Laurent Jacobelli.
The deputy of Val-de-Marne is not the only "rebellious" to call for the blocking of high schools and universities against the pension reform. "Block everything you can" from March 7, urged Jean-Luc Mélenchon on Friday evening in front of students in Paris.