multiple reunions for the Blues during qualifying for Euro 2024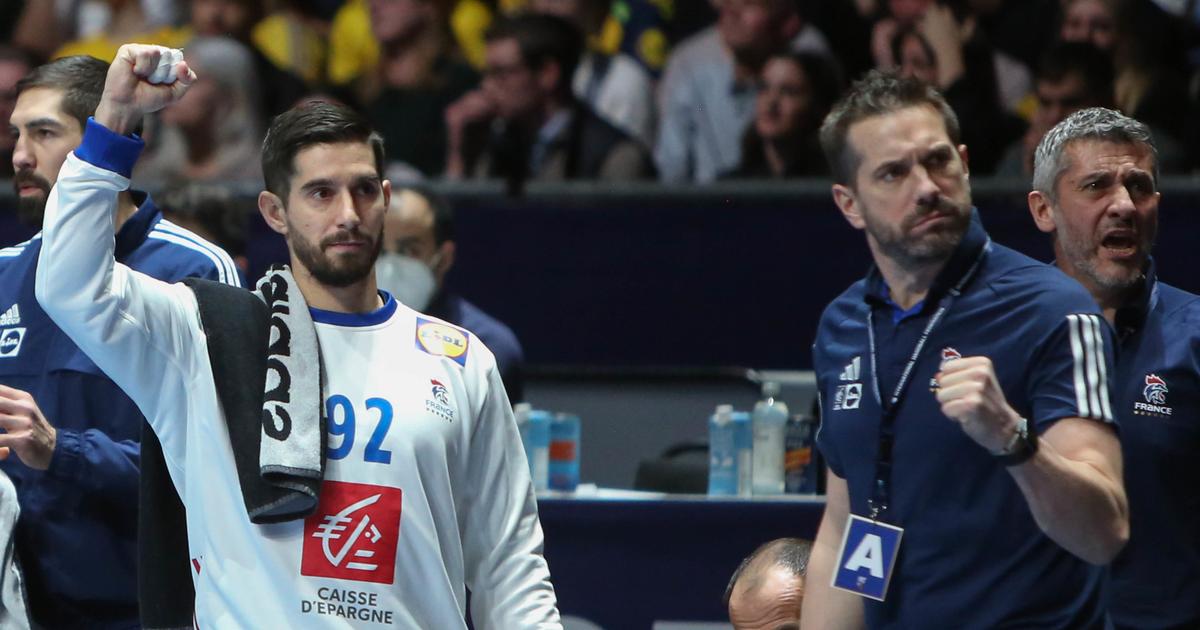 The France team will challenge Poland on Wednesday to get closer to qualifying for the continental competition.
We meet once again ! Five weeks after failing in the World Cup final, the Blues resume competition on Wednesday for two decisive qualifying matches for Euro 2024, against Poland, which they had just beaten on the road to their silver medal. Another nod to their January journey, which ended in the final in Stockholm against Denmark (29-34), they will first face the Poles in Gdansk (6:00 p.m.), the site of their victorious quarter-final against Germany (35 -28). Before meeting them on Saturday (9:10 p.m.) in Aix-en-Provence.
"The main opponent, the toughest" from the Blues group, said at a press conference from Gdansk Guillaume Gille, who knows that Poland "did not play his World Cup in the best way», ranked in 15th place at the end of the tournament. At the end of this sequence, the French team aims for its ticket for the Euro (January 10-28 in Germany), promised to the first two of each group and the four best third: it shares the head of a group of a low level with Poland (4 pts against none for Italy and Latvia).
A qualification from this weekwould be a good thing"admits Luka Karabatic, the captain of the EDF"but it won't happen on its own". For Guillaume Gille, beyond the simple accounting aspect, there is also the desire not to "leave nothing to anyone". Since their defeat against the Blues at the opening of the World Cup on January 11 in Katowice (26-24), the Poles have a new coach, former pivot Bartosz Jurecki, who replaced Patryk Rombel. So if the last direct confrontation allows "have the freshest images", the tricolor coach knows that these may not be"not fully adapted to what will happen on the ground», after the renewal of the Polish management.
Several notable absentees
The France team has been modified at the margin compared to the World Cup. Nikola Karabatic (phlebitis), Mathieu Grébille and Romain Lagarde are thus replaced by Timothey N'Guessan, Aymeric Minne and Karl Konan, who had to withdraw from the competition, injured. Initially called, Yannis Lenne (left wrist) and Hugo Descat (right knee) are also forfeited. Already absent from the World Cup after having been operated on in December, the Montpellier winger could face "prolonged downtime"Said Gille without further details. Benoît Kounkoud, who plays for the Polish club Kielce, has been called in as reinforcements.