Murray cracks against de Minaur before Federer's 'der'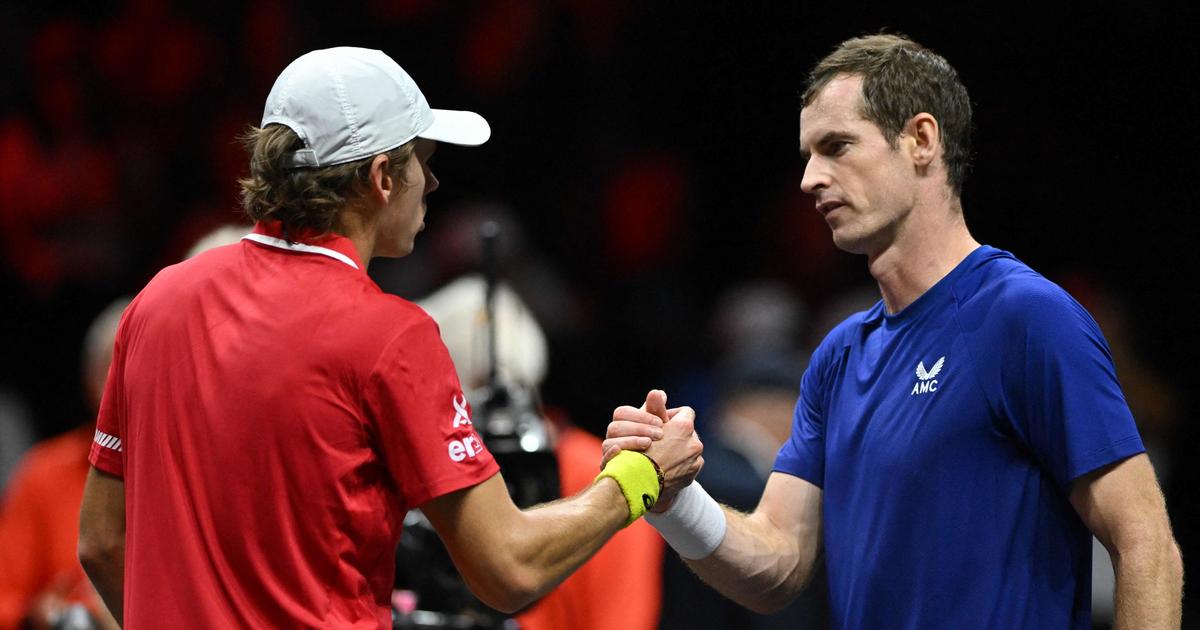 Before Roger Federer's last match of his career on Friday at the Laver Cup in London, the Rest of the World reduced the score against Europe (2-1) thanks to a victory by Alex de Minaur over Andy Murray (5-7, 6-3, 10-7). The Rest of the World team badly needed the success after Jack Sock and Diego Schwartman lost to Casper Ruud and Stefanos Tsitsipas in the afternoon session.
For his very first participation in the Laver Cup, in front of his home crowd, but perhaps also because of the very particular context of Roger Federer's last match to follow, Andy Murray seemed nervous. He missed his start to the match by being led 3-1 and suffered from cramps from the 7th game of the 2nd set. It is true that the first set, finally won by the Briton 7-5, had required a lot of investment from the two players since it had lasted 95 points and 1h22, five minutes longer than the whole match of Tsitsipas after. -midday.
Between two excellent defenders and on a slow surface, the exchanges and games sometimes dragged on but the spectators were not bored, however, witnessing some very great tennis points. After managing to win the first set, Murray was a little less mobile and precise, allowing de Minaur to equalize at one set everywhere after 2h10 of play (5-7, 6-3). On the line throughout the final super tie-break, Murray chased the Australian, but the latter was solid to conclude with a service winner and restore hope to his team (5-7, 6-3 , 10-7).
Disappointed by the result of his darling, the London public should however quickly regain their voice with the upcoming entry on the court of Federer for a double alongside his rival Rafael Nadal, to face Sock and Frances Tiafoe, for the last match. of his career in an ATP competition, at 41 years old.