"My family has been touched by Alzheimer's"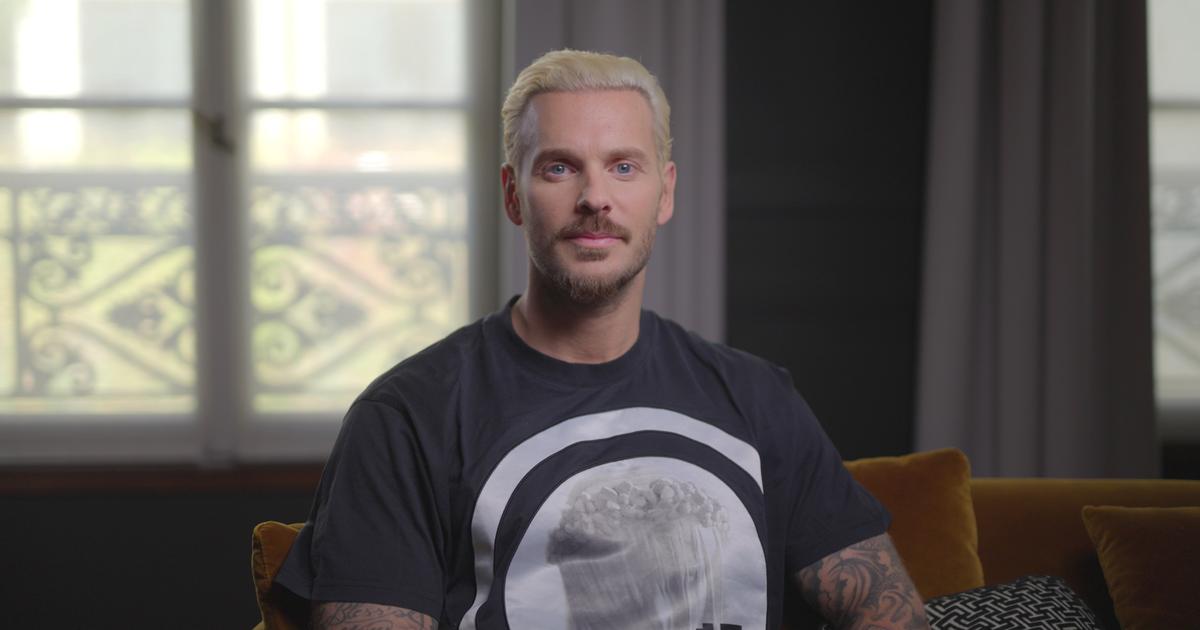 INTERVIEW - Sponsor committed to the Foundation for Medical Research, the singer talks about the fifth national campaign to appeal for donations.
In France, 900,000 people are affected by Alzheimer's disease. This rises to 2 to 3 million individuals directly concerned if caregivers are included. From September 16 to 21, the Foundation for Medical Research (FRM) is launching the 5th edition of its national mobilization campaign, for the benefit of research on Alzheimer's disease. This campaign will be relayed on TF1, France Televisionsthe groups M6 and Canal+. Thus, sponsor committed to the FRM for three years, Matt Pokora will be invited on this subject in The Health Magazine . In 2021, the campaign had raised the sum of 1.4 million euros.
TV MAGAZINE. - Why this three-year commitment to the fight against Alzheimer's?
Matt Pokora. - I was touched within my family by this disease: an uncle, at first, then my grandfather. I know how difficult it is to live also for the caregivers and for the entourage. It was terrible for me to see my grandfather, little by little, losing his mind and being helpless, so if I can help the research... I'm sure in the years to come we will know how to slow down the development of disease, to ensure that memory loss is not as severe as it is at the end of the disease. I strongly believe in this.
Read alsoMuriel Robin in The First Forgotten : "Matt Pokora is a born actor"
Your first fiction on TF1, The First Forgottenalready evoked Alzheimer's disease…
Yes, the Foundation for Medical Research came to see me right after. This TV movie was an idea we had with my manager. He had read a book and recommended it to me. We said to ourselves that we had to adapt it. I wanted to make a film on a subject that speaks to me, that touches me. I was delighted to see all the messages, all the testimonies after the broadcast, families, caregivers who said thank you for showing how hard it is for those around you. I said to myself : "I don't want to let go of all these people, so we have to keep fighting, keep talking about this disease. »
"To feel that you are a stranger in the eyes of a loved one with whom you grew up is horrible".

Matt Pokora
Being a sponsor of this cause, what does it mean to you?
It is already a fight that I lead for my family. I know that my mother, my aunt, and I am convinced that my grandfather up there too, are happy to see that I am carrying this project. I suffered from that. There is nothing more terrible than the day when I saw my grandfather not recognizing my mother, who is his daughter. This fight touches me even more today, now that I have children. Losing your memory is horrible, not remembering someone, feeling like a stranger in the eyes of someone you grew up with is horrible.
Read alsoMatt Pokora: "I didn't wait for someone to give me a chance"
What is the message to convey during your TV appearances, on the occasion of this appeal for donations campaign?
Help research. To say that there are advances, that researchers are optimistic, not to find a cure, but in any case to slow down the progression of the disease. More and more people are affected, we may very well be next, our parents or our grandparents may be next.