"My players have perfectly represented my idea of ​​​​football", assures Luis Enrique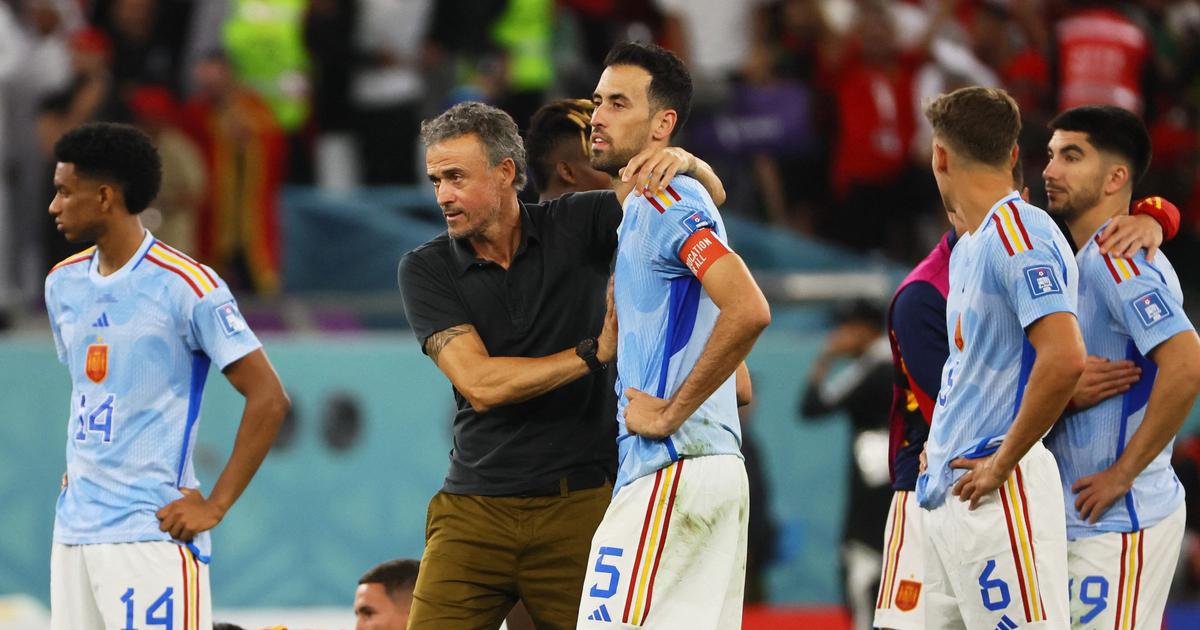 Despite the elimination against Morocco (0-0 aet, 3-0 tab), Luis Enrique defended his players.
Eliminated (0-0 ap, 3-0 tab) by Morocco in the round of 16 of the World Cup-2022 on TuesdaySpain "dominated" but "just missed by one goal" according to coach Luis Enrique, "sad" but "proud"because his players"perfectly represented their idea of ​​football".
Did your style of play end up causing your loss?
"We dominated the match, we just missed a goal. We generated dangerous situations, facing an opponent entrenched behind. We could have been more effective in the last meters, it's true. But this zone is where the space-time is the smallest. We could have created more, but I'm more than satisfied with what my players did. They perfectly represented my idea of ​​football".
How do you explain the three missed penalties?
"The reason is simple: I chose the first three shooters. I thought they were the best shooters in the field at that time. Starting with the third shooter, I let the players decide. Well, you see, I had some flair, huh? But if I had to do it again, I would do the same thing, I would choose the same three shooters. The only thing I would change is that I would remove (Yassine) Bounou from the cages".
What did you tell your players after elimination?
"The only important thing in this sport is the ability to make a lot of people happy, even strangers. When I look at the passion with which they live this in Argentina, I say to myself + phew, this pressure! +. In these extremes, it does not help, it penalizes. A little peace of mind, support, that's what the players need. It's not a war, it's a sport where we represent our country. We are sad, we have a feeling of disappointment but I congratulated my players for their behavior throughout the tournament. If anyone is responsible, it's me, not them. Life goes on, I hope it will be useful to them in the future".